Amelia 'Milly' Hines graduated from Caulfield Grammar School in 2017 and has since had several exciting opportunities come her way. Playing for the Caulfield Grammarians' Football Club -Women's (CGFCW) and being named the Round 3 Anytime Fitness VAFA Rising Star in 2019, she is a testament to remaining open to all paths and following what you are truly passionate about.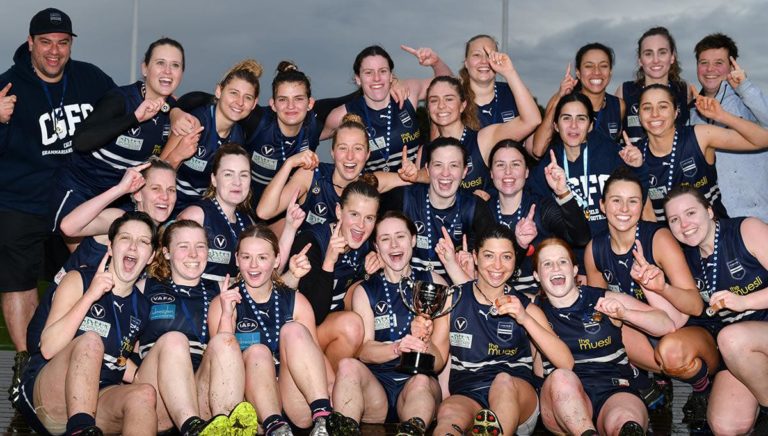 Experience at Caulfield Grammar
During her time at school Milly was involved in a wide variety of activities – captaining the 1st Softball team, helping with productions backstage at the Cripps Centre or working in the art and music departments. In 2018, she returned to the Yarra Junction campus for the year as a Trainee, which she counts as one of her favourite times at Caulfield.
Other fond memories include winning the APS Softball premiership in Year 12 with an amazing team and seeing her name on the Mills scoreboard for an AFLW match. Milly believes Caulfield provides an avenue for everyone, catering to any potential interest or passion one could have.
"It will give back to you double what you give to it, both during your schooling years and after".
Reflecting on her time at school, Milly has some advice for her 17-year-old self "be kind to yourself, as no one knows what's going on at 17, and to not let yourself tap out of something just because you're worried you might not be the best at it".
Bachelor of Design
Currently, Milly studying a Bachelor of Design at the University of Melbourne. Like many her studies have shifted to online due to Covid. Despite this, Milly loves the creative work she does and the fact that there are no pressure or boundaries on it.
Other hobbies
Outside of classes and study, Milly enjoys walking her dog, going for a bike ride or kicking the footy around at the local park. She also devotes time to playing guitar, video games, watching TV and movies, as well as owning and parenting an exorbitant amount of house plants. At the moment Milly is rereading all the Harry Potter books while she awaits her Hogwarts acceptance letter.
Achievements & the future
Milly's post school achievements come down to her devotion to doing everything (even the things she doesn't particularly like) to an ability and standard that she is proud of. Rather than doing the things she thinks she should do, Milly has always followed a path for the joy and passion it brings her. In addition to these values Milly tries to surround herself with compassionate, kind and supportive friends and family. Knowing they will always be there to back her up is hugely important, especially when creative industries can cause much self-doubt and comparison to others.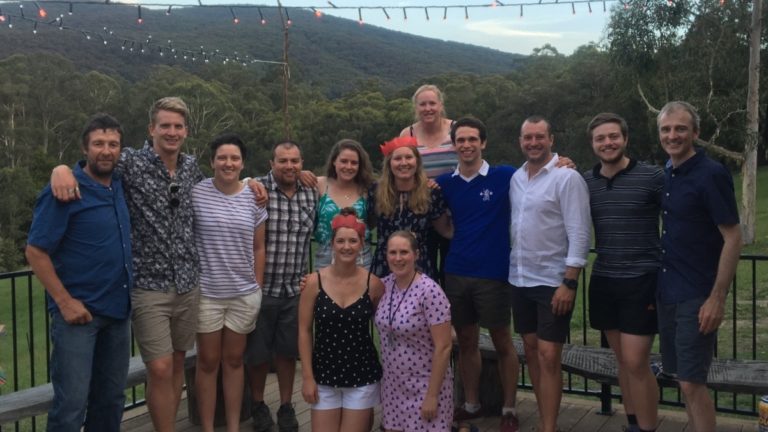 Milly's biggest inspiration is her Mum, who is filled with positivity, kindness and a beautiful outlook on life. She enters every situation with the aim to leave it better than she found it, and that is something Milly has tried to live by every day.
When she was growing up, prior to learning how scary space is, Milly wanted to be an Astronaut or an AFL Footballer. These days, she can see herself working as a Graphic Designer or Concept Artist in video games, a Secondary Teacher or Outdoor Education Teacher, in a Theatre as a Designer or Stage Hand, a PA, DOP or Art Director on a TV or Film set, or an AFLW player. Whichever path she chooses, we wish Milly the best of luck, and know she will continue to create amazing opportunities for herself and others.
Read about another CGFC women's player – Reserves Rover – Belle Connor.
Images courtesy of Milly Hines.