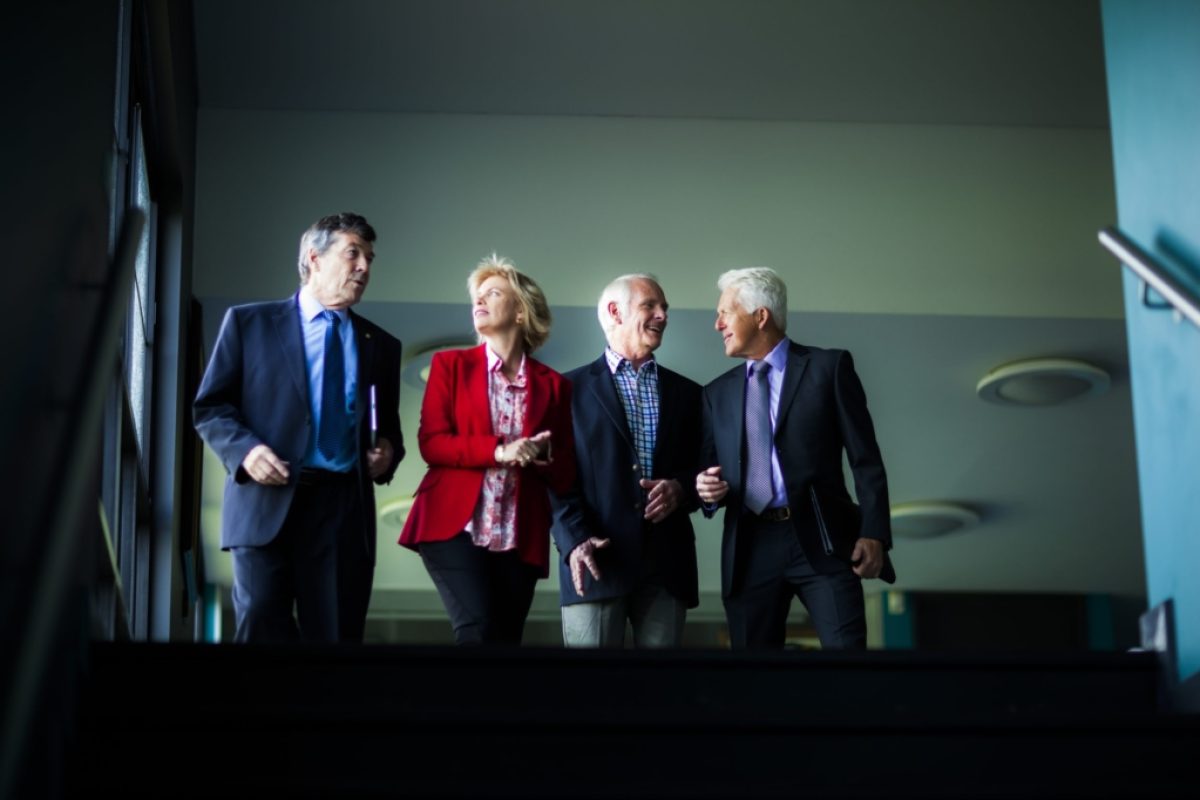 Introduction
This Online Community is provided by The Caulfield Grammarians' Association ("CGA"), its members and affiliates.
These Terms and Conditions of Use (these "Terms") govern your use of this Online Community. By using this Online Community, you accept these Terms in full.
Unauthorised Use
You must not use this online community in any manner or for any purpose which constitutes or facilitates Unauthorised Use, and you will indemnify the CGA for any losses they sustain as a result.
CGA reserves the right to remove or edit any material that it considers, in its sole discretion, constitutes Unauthorised Use.
For the purposes of these Terms, "Unauthorised Use" means use of this online community that:
Is unlawful, false, misleading, a breach of confidentiality or privacy, infringes any intellectual property rights or in any manner violates the rights of CGA or any other person;
Is inappropriate, offensive, obscene, defamatory, malicious, discriminatory, harasses or is likely to cause distress or inconvenience to any person;
Is technically harmful to the online community or attempts to circumvent security measures; or
Otherwise breaches these Terms.
Limitation of Liability
To the fullest extent permitted by law:
All terms, conditions, warranties and representations (whether express or implied) relating to this Online Community and the material contained on this Online Community are excluded; and
All liability and responsibility on the CGA (and any of their directors, committee members, officers, employees, related companies, affiliates or agents) for any loss or damage that may be incurred by you or any other person, including without limitation any direct, indirect, punitive, consequential or special loss or damage, and whether in tort (including, but not limited to, negligence), contract or otherwise, in connection with use of this online community or the material contained on it, or any website linked to this online community, is hereby excluded.
Online Register & Business Directory
You acknowledge and agree that the use of the Register of members of the Association and/or Business Directory (which can be accessed by other community members on the online community) will be subject to the following:
The role CGA in providing the Register and/or Business Directory is solely to act as a facilitator to enable Community Members to pass on their knowledge, expertise and/or services to other Community Members.
Whilst every effort has been taken to ensure the accuracy of the information provided on the Register (and to correct any errors or omissions within a reasonable period of time after being notified of them), the CGA does not guarantee that the Register and/or Business Directory will be accurate, complete, reliable, current or error-free.
Material on the Register may be changed, modified or removed at any time without notice.
Whilst reasonable endeavours will be made to allow uninterrupted access to the Register, access to the Register may be suspended, restricted or terminated at any time.
You must keep personal information of all Community Members in the strictest confidence.
A Community Member may update their details or discontinue their involvement with this register at any time by emailing cga@caulfieldgs.vic.edu.au.
Events
The following Terms apply to guests/attendees/delegates that book CGA events, training, workshops, professional development, and conferences.
Members acknowledge that for some Events there is limited ticketing for each Members' Event and that the CGA reserves the right to determine how many guest tickets will be allocated for each Member, for each Members' Event.
If the Event is ticketed, only official Members' Events tickets will be accepted for entry into any Members' Events. CGA will not accept photocopies and may refuse to accept tickets that have been defaced or otherwise damaged.
While present at a Members' Event, Members agree to act safely and in accordance with all requirements and directions of the CGA, its authorised representatives or relevant authorities.
CGA and its accredited, appointed caterers follow guidelines for the responsible service of alcohol. Staff members are instructed not to serve any alcoholic beverages to guests under the age of 18 years, or to guests who are reasonably believed to be in a state of intoxication. Intoxicated Members' or their guests may be asked to leave and must do so immediately, where they are reasonably believed to be in a state of intoxication.
Members (and guests of Members) acknowledge and agree that attending an Event may include the taking of promotional photographs and videos. Members (and guests of Members) agree that by attending a Members' Event, CGA may use all photographs and videos without restriction and without further recourse to the Member (or guest of a Member) in its advertising and promotional materials and official communications, forever and in any media whatsoever.
Members (and any guest of a Member) must not take or make any video recordings, films, still pictures, photographs or any other images within a Members' Event, nor use, publish or distribute any images for profit, gain, public advertisement, display or for any other purpose except for the private enjoyment of the person taking or making the images.
All event bookings must be accompanied by full payment in the form of a cheque, completion of the credit card details on the relevant booking form, or as provided to the CGA over the phone at the time of booking. CGA will only confirm bookings once full payment from the member is received and funds have cleared. Where payment has not been made by the time of the event the full booking cost will remain due.
If you are unable to attend you may send a substitute at no extra cost, provided that you notify us of the change at least 24 hours prior to the event. If you fail to notify us of the change we will charge for an additional place. In the event of non-attendance and non-substitution you will be liable for the full cost of the ticket.
If cancellation is made up to 7 business days prior to the event a full refund of the booking cost will be issued. If cancellation is made less than 7 business days prior to the event 100% of the booking cost will apply. If the event is cancelled due to circumstances beyond our control, the full cost of the ticket will be refunded. However, CGA will not be liable for any other costs incurred by attendees.
Shipping and Delivery
We deliver merchandise/products using standard Australia Post. Shipping costs are influenced by the size and weight of the product and your location. Shipping costs are added to the order total before checkout. Orders are dispatched within 5 business days. Shipping times are estimated between 5 and 15 business days, depending on your location. The CGA ships goods Australia wide and internationally.
Refunds
Please choose merchandise carefully. We do not normally give refunds if you simply change your mind or make a wrong decision. You can choose between a refund, exchange or credit where goods are faulty, have been wrongly described, are different to the product purchased on the website or don't perform as advertised. Regarding refunds of event tickets please see the Events section above.
Security Policy
When purchasing from CGA, card details are transmitted through a securing server using E-Way (a tier-one PCI DSS compliant) payment gateway. Card data is not hosted by the CGA after processing.
Copyright
All copyright in this online community is owned or licensed by CGA, except for your personal information and any other information or content provided by you.
Privacy
CGA complies with all applicable privacy laws and is committed to providing you with the highest level of protection in relation to your personal information. Please refer to our privacy policy for further details. You agree to the use of "cookies" on the online community as set out in our Privacy Policy.
Miscellaneous
CGA reserves the right to vary these Terms from time to time in order to take account of changes to the online community or to law. Such variations will take effect immediately upon the posting of the varied Terms on this online community. In continuing to use this online community you will be deemed to accept such variations.
If any provision of these Terms is held to be unlawful, invalid or unenforceable, that provision shall be deemed severed and where capable the validity and enforceability of the remaining provisions of these Terms shall not be affected.
These Terms will be governed by and construed in accordance with the law which applies at the principal place of business of the Association, and any disputes relating to these Terms will be subject to the exclusive jurisdiction of the courts in that jurisdiction.