Young Alumni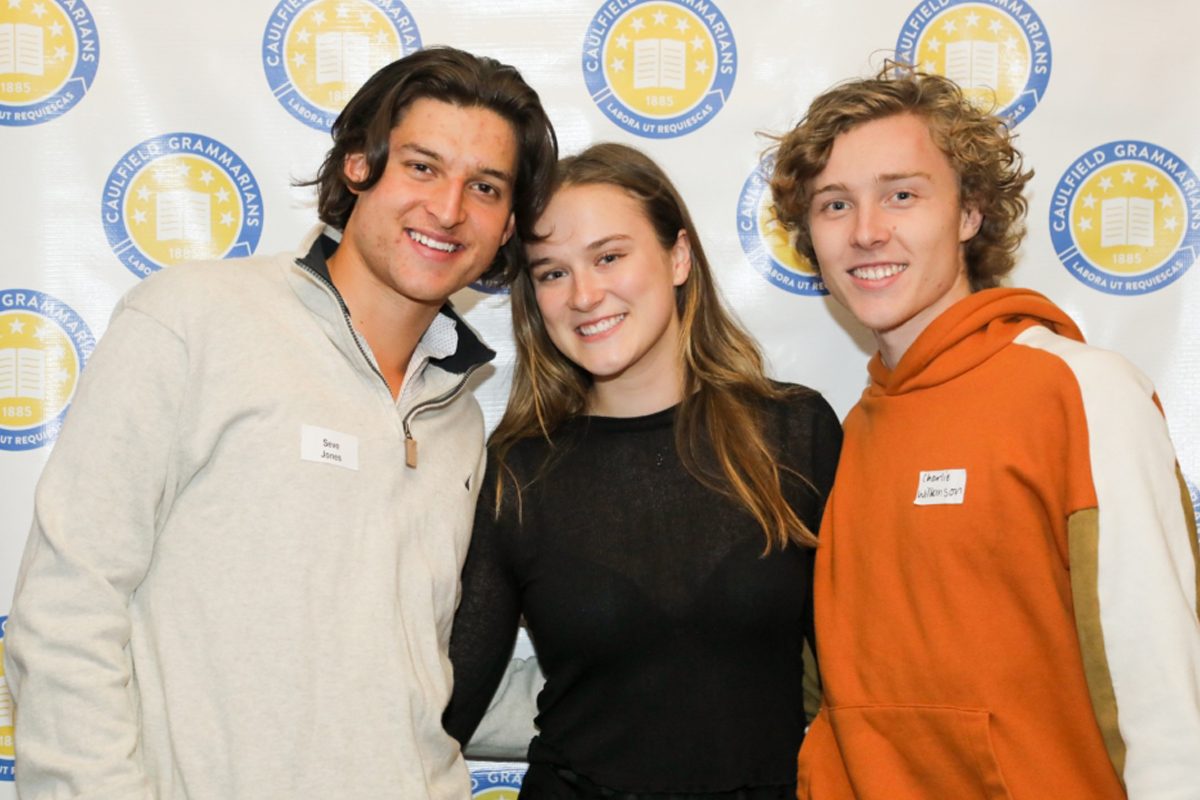 The Caulfield Grammarians' Association (CGA) is the association for past students (alumni) of Caulfield Grammar School. As a young Grammarian (18 to 35 years of age) you are part of our lifelong community. Young alumni make up significant proportion of our alumni – 30% in fact!
Become an active Grammarian to stay connected with your friends, as well as make new connections with past and future graduates. The CGA is here to help you as you transition to further study and work. We would love for you to get involved in our young alumni program.
Young Alumni Ambassadors Program (YAAP)
February – welcome to the graduated class & introduction to YAAP
March/April – recruit young alumni mentors
May – briefing and training
June – Reverse Mentoring Breakfast
August – Reverse Mentoring Networking Event
August – Young Alumni Social Media Takeover
November – 1-5 Year Reunion
Ongoing – Young Alumni Profiles
Ongoing – Alumni Conversations
Ongoing – Career webinars and podcasts
Become a Young Alumni Ambassador today by contacting cga@caulfieldgs.vic.edu.au for more details.
You can also stay connected by updating your details here and following us on social media (Facebook, Insta, Twitter, LinkedIn, Youtube).
Young Alumni Survey Results
*Who are our young alumni?
30% of our alumni are 18-35 year-olds
58% Male / 42% Female
52% Caulfield / 43% Wheelers Hill / Malvern 5%
88% had positive experience at school
What are our young alumni doing?
87% undergraduate degree / 35% worked part-time / 21% travelled / 20% worked full-time
9% medicine / 8.5% law / 5% engineering, health care and science / 4% design, education, accounting, commerce, finance and marketing/communications
Where are our young alumni located?
94% VIC / 4% Overseas / 1% NSW / Less than 1% ACT, NT, QLD, SA, TAS, WA
Top 5 overseas locations: 25% China / 16% Hong Kong / 14% Malaysia / 11% Germany / 6% Indonesia
How do we engage with them?
43% Facebook / 35% Instagram / 10% YouTube
85% email / 73% social media / 64% Labora magazine / 45% valedictory / 44% mail / 40% Year 12 assembly
* Source: CGA CRM & 2019 Young Alumni Survey