Alumnus Meher Virdi's passion for engineering has blossomed into a successful career working for Meher Trailer Products that has taken him around the world and back again.
Meher Verdi completed his high school education at Caulfield Grammar's Wheelers Hill Campus between 2007 and 2012, demonstrating ability in sports, academics, and leadership. He was named School Co-Captain and received a number of academic and citizenship awards including Double Colours for Academics, the Frank D Burke Prize for the Captains of the School, and the Simon Barnet Joel Prize for Service, Citizenship and Leadership in his final year.
Meher Trailer Products
After school, Meher completed two degrees at the University of Melbourne: a Bachelor of Commerce that enabled him to work as an investment banker for a number of years, and a Master of Mechanical Engineering that supported his plans to contribute to the family business and his current employer, Meher Trailer Products (MTP). Founded and incorporated by Meher's father in 1995, MTP revolutionised the boat trailer industry by introducing the galvanised spring – a market 'first' at the time. The business now operates across the Asia Pacific region, and in Africa, America and Europe, servicing clientele in the caravanning industry.
Innovation & technology
As the business' current Head of Innovation & Technology, Meher says his work is never boring: "Every day presents itself with a new challenge – there's always a new problem to solve. And then there's the constant travel – my new home has become planes and hotels".
Although Meher's career goals have changed over time (during his Caulfield Grammar days he says he really wanted to design cars and work in the Research and Development department of a European automotive manufacturer like Porsche) his passion for innovation has remained a constant in his life.
"Being very work driven and one of the youngest management personnel in the industry, I would like to make my mark by bringing new thinking and innovation to a century old industry which many people believe is not possible. When I see people on holiday enjoying the innovations which we as a team have come up with, it really does make me feel great and I want to do more".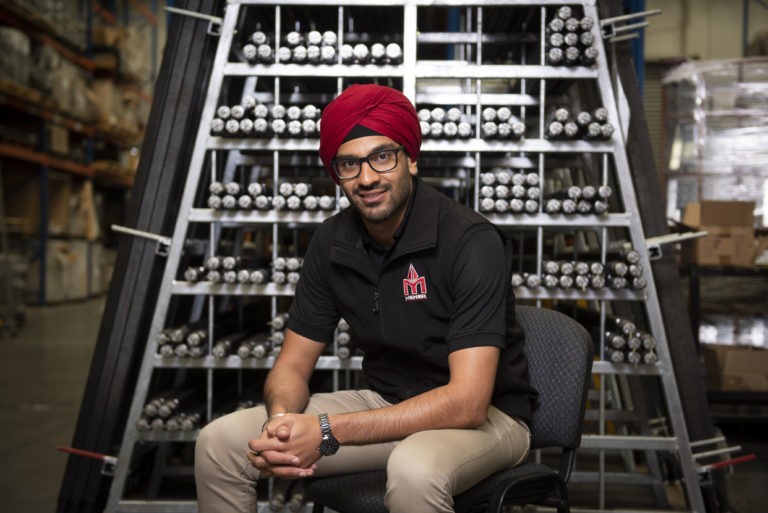 In the immediate future, Meher's goal is to integrate himself further into the caravanning community in Australia and around the world. He is passionate about helping younger people become more actively involved in the industry and is motivated to continue his work educating and working closely with manufacturers, dealers, consumers, and industry associations.
"Over the next five years I'll probably be travelling more and even further tied up with the professional projects I'm currently working on".
Caulfield Grammar School days
Reflecting on his days at Caulfield Grammar School, Meher said he was lucky to have been part of such a welcoming community in his formative years.
"Everyone knows about Caulfield's academic results and sporting performance, but for me what stood out was the staff – they really do care about you," Meher said.
"I have a lot of fond memories of my time at CGS. Teaching the staff Indian moves and dressing all the teachers in turbans for their Festival of the Arts (FOTA) dance routine in 2012 would have to be a highlight. Mr. Runting even had the head wobble correct; he just needed to work on his accent to make him a true Indian".
Looking back at his 17-year-old self, Meher said he now recognised how important it was to be present and worry less about university entrance scores: "At the time Year 12 exams seemed like the be all and end all. If I could do my time over, I would take more time out to relax and enjoy my life. I would have loved to have experienced or researched different careers and explored more of Melbourne".