2017 Caulfield Grammar Alumnus Blake Hillebrand now simultaneously pursues two passions; creating sustainable fashion through his own business and studying architecture.
"Ever since I was a little kid, I have always loved making things and designing little cities and have always been interested in fashion and good design", he says.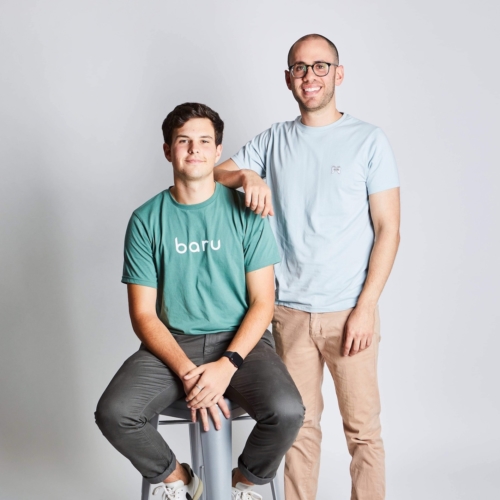 Starting out with baru
Blake was able to realise these dreams through co-founding his own sustainable clothing business, baru. For him, it perfectly combines his interests in design, clothing, business, sustainability and mental health, and is a means of encouraging others to recognise the value of the environment.
baru's approach is holistically ethical. They use recycled materials and 10 plastic water bottles in the creation of each pair of swim shorts, and 100% organic cotton for their shirts. These garments are created in factories that guarantee worker rights and entitlements and are eventually shipped in reusable packaging by a 100% carbon-neutral delivery service. Part of their profit is used to fund outdoor trips around Victoria for others, in an endeavour to better their mental health. This initiative is inspired by Blake's own childhood trips to Blairgowrie with his family.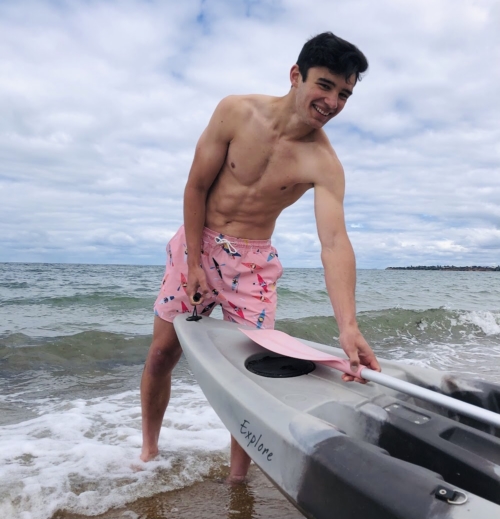 In making the leap to start baru, Blake remains grateful for the time he and his close friend (and now business partner) took to really flesh out what they wanted their business to look like. Developing a business plan, seeking advice on seed capital and branding aesthetic, and reaching out to the Australian Fashion Council (who assisted in sourcing sustainable materials, and manufacturing and design advice) were some of the crucial first steps they took.
Fast track to today, and this initial process means Blake now dedicates time to having meetings with accountants, suppliers and marketing gurus, and looking after inventory management and market prep. In between, Blake balances his architecture commitments and coaching tennis at Caulfield Grammar.
One of the most fulfilling aspects of Blake's journey has been the time he took off to travel around Europe. Seeing fashion and architecture in another environment gave Blake the space to figure out what he truly wanted to do and solidify his passions.
Navigating different possibilities
Reflecting on his commitments, Blake would say the only downside is the overwhelming nature of having numerous options at your feet.
"The least favourite part is that at the start of any project the possibilities are endless and it's easy to get swamped", he says. "The lack of structure of general post-school life and tertiary education can get you overwhelmed with how many choices you have.""But my favourite part is when you can turn all that around and create something that is unique and inspiring."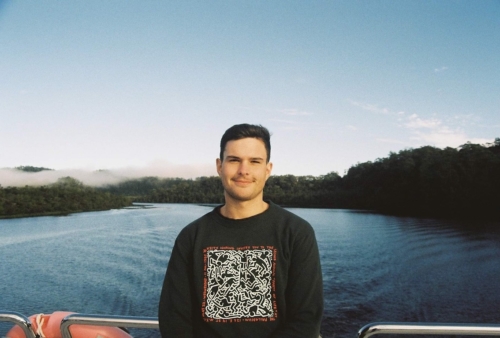 Sustainability is the future
As his business continues to grow, Blake loves seeing sustainable practices continue to evolve alongside his own.
"Sustainability is mainstream, it no longer is seen as a niche thing but is a part of everyday life. It isn't a choice but rather the common option."
Looking to the future, Blake hopes to retain all his passions and sees himself working as an architect. He looks forward to continual learnings while running a successful business that is sustainable in all areas of its practice.
In speaking to future and fellow young alumni, Blake suggests being open to new pathways and giving them your all.
"Have a crack, keep an open mind, and be kind and respectful to yourself and others".
Want to connect with Blake? You can find him on:
This profile was written by a team of young Grammarians as part of our inaugural Young Alumni Tell Their Stories Week – a week of content (including a social media takeover) by young alumni for young alumni. This initiative forms part of our broader Young Alumni Ambassador Program (YAAP).