A passionate and proud three-generational Grammarian, Niki Gaal (Class of 1986) has found her life shaped around the creativity and love she shares with her family.
Foundation student at Wheelers Hill
Niki Gaal joined Wheelers Hill campus right at its inception in 1981, when Caulfield Grammar became co-educational and welcomed its first cohort of girls. This unique time meant Niki and her peers were not only the first to explore all that Wheelers Hill had to offer, but also the first to revel in leadership opportunities and pave the way for future Grammarians passing through the campus.
This time proved instrumental for Niki, providing her with new skills, lifelong friendships and the ability to bring others together on projects. The latter has been an important aspect of Niki's entire life and career, forming the backbone of many of her achievements.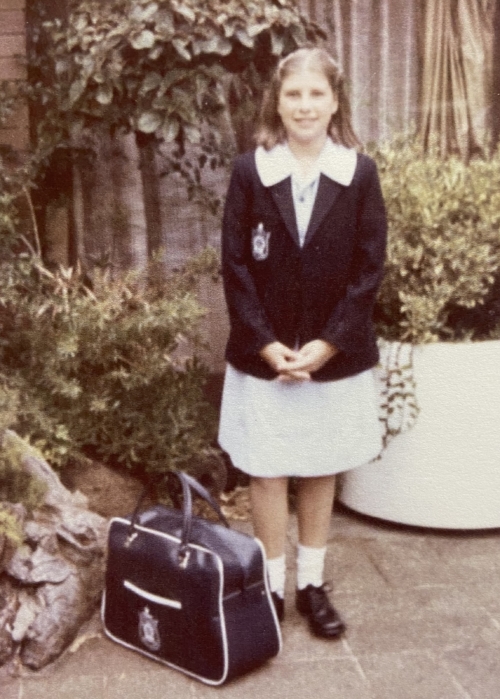 A Grammarian family
The Gaal family first started their relationship with Caulfield Grammar when Niki's father-in- law, Ian Paterson, attended Caulfield Campus from 1951-59. Years later, Niki Gaal herself attended Wheelers Hill from 1981-86, along with her brother Mike Gaal from 1984-89 and future sister-in-law Lael Stone from 1987-92.
One of Niki's proudest achievements has been granting her sons the same education that she loved during her own Caulfield Grammar years. Josh Paterson, 2013-18, and Elliott Paterson, 2014-21, both attended Caulfield Campus, with Elliott especially enjoying the theatre program that has flourished under Niki's own creative guise:
"I am happy to say that my goal was to give our sons the educational opportunities that my parents sacrificed for me."
Diversity in career choices
Niki has found herself exploring many career avenues through hospitality and training, in which she has acquired a diverse set of skills and experiences.  Planning, engaging with clients, suppliers and flexibility has easily been applied in her new role in interior design. Being part of a larger community has always been one of her core values. Niki has found the interiors industry abundant in creativity and collaborative relationships.
Most of all, her career choices have allowed her to devote much of her time and energy to supporting the School's theatre program over the past 5 years.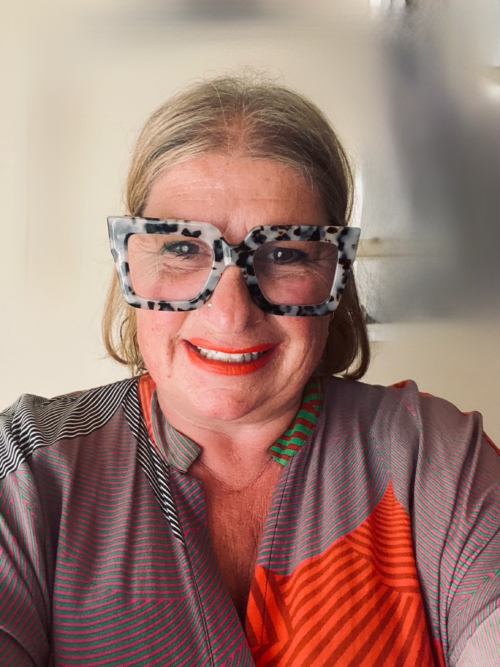 Friends of Theatre and Dance
Niki is one of the central contributors to the Friends of Theatre and Dance. Many young Grammarians involved in the Caulfield Campus Theatre and Dance program share fond memories of seeing Niki backstage. She can often be found designing and creating the costumes that become an instrumental aspect of countless Cripps Centre performances.
Her role provides her with invaluable joy in watching students discover a love and passion for the arts:
"I love seeing kids experience the wonder that comes from performance and of trying new skills and discovering that they actually can do the impossible. It is so great being part of such a talented and creative group that turns ideas into costumes that support the story being told."
Likewise for herself, Niki revels in the creative expression costume-making provides her. She values the opportunity to tangibly give back to a community:
"Being in these worlds also lets me test some of my own artistic ideas, be they about design or costumes. Working in a creative space brings out the best in me!".
Advice to future Grammarians
Niki has given so much of herself to the students passing through the Caulfield Grammar gates. No doubt she has made an incredible, lasting impression on their love for the arts. On leaving a word of advice to these young Grammarians, Niki recommends:
"Be proud of your school and leverage what you have learnt and more importantly, whom you have met along the way. They could end up being a lifelong friend, a business associate, a fellow volunteer. And if you are really lucky, you will have a chance to give back to the school or be lucky enough that your CGS friends have kids at CGS and thereby add another link to the school's chain".
Want to connect with Niki? You can find her on:
Keep reading to find out about Darcy Brown, another proud and creative Grammarian who thrived at Wheelers Hill.