Caulfield Campus days
Mark Upton (pictured above right) attended Caulfield Campus from 1980 (Year 7) to 1985 (Year 12). A member of Davies House, Mark rowed in the School's third eight at the Head of the River Regatta in 1985. Later, when his daughter Anna attended Caulfield he became involved with The Pennefather Club (the parent support group for rowing) and proudly watched Anna also represent Caulfield at the Head of the River. Mark was President of The Pennefather Club for a number of years. After Anna left school he decided to take up rowing again himself and became a member of the Caulfield Grammarians' Rowing Club (CGRC). 
Mark has many fond memories of his time at CGS. Some of these include: 
Being worried when approached by then school "Adjutant" Arthur Wearne at the Lloyd gates ("Get a haircut son …… or you're in the book")
Happy days riverside (well before social media);
The Cadet Corps;
The School Ball at the long since demolished Tudor Court;
The support, guidance & encouragement of staff members;
Bus trips on the Shaves Bus Service route 623;
Getting the white piping on my blazer in Year 11 and white shirt in Year 12;
Serious table tennis matches in the Sixth Form Common Room beneath the Memorial Hall;
Riotous behaviour after CGS won the APS Athletics for the first time. 
Pursuing a passion for property
After leaving school, Mark Upton completed a Bachelor of Business in Property at RMIT. He then commenced a career in valuations and held positions with Chesterton International and Richard Ellis (now CBRE) before working in the City of London during the late 1990s. 
Returning from the UK, Mark undertook primarily residential development projects of varying scale and complexity from single residences to multi-unit projects, mainly in Melbourne's inner and south eastern suburbs. An opportunity then arose to join McDonald's Australia where his role was site acquisition and securing of town planning consent across three states. He is presently in a similar role with Coles Group Property Developments Limited. Mark is a Fellow of the Royal Institute of Chartered Surveyors and an Associate of the Australian Property Institute. 
Mark enjoys his work because it provides opportunities for "travel, analysis, reflection and the ability to engage with kindred professionals to deliver projects that will remain part of the urban fabric for many years. It is challenging, imaginative and rewarding". Nevertheless, he has found working in a Covid environment a little difficult because he prefers face-to-face meetings to screen sharing.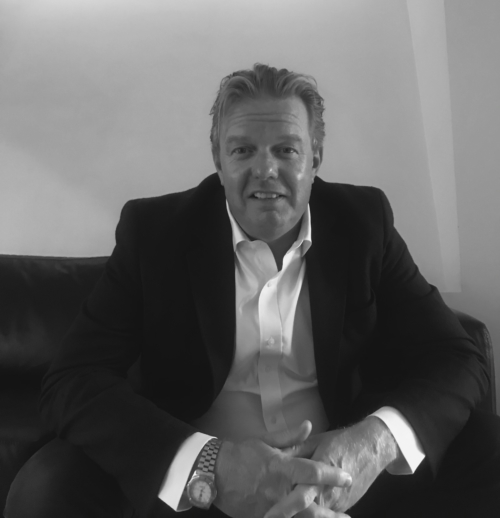 The Caulfield Grammarians Rowing Club – a way to stay connected
Mark says that the best thing about his involvement with the CGRC is: "Camaraderie and inevitable post rowing banter. Plus there's nothing quite like the continuum of the CGS Boat Sheds at both the Yarra and Albert Park Lake – they remain much unchanged from when I first learned to row circa 1983!"
"The CGRC is a broad church catering to alumni as well as parents and friends. It caters to all ages and levels of experience and is inclusive. Mixed crews are regularly on the water. Even those interested purely in social rowing can get a seat on a Sunday."
While Mark believes that the Rowing Club is extremely fortunate to have a hard working president and committee, and the support of both the School and the CGA, he hopes that it might be able to recruit more strongly in the future and get "a few more boats on the water". 
Like many members of the CGRC Mark enjoys the competition provided by Masters' regattas. One of his aims when competition rowing resumes is to retain the title earned by the CGRC's coxed IV crew at the 2019 Victorian Masters Championships. He would also like to improve his abilities in a single scull, which will require "some coaching". 
Away from work and the river, Mark Upton enjoys time with family and friends. His favourite TV show is the British comedy series The Office, which he says he watches over and over again. He also hopes that as a long-suffering St Kilda supporter he might one day see his side win a premiership. Mark was born a couple of years after the Saints won their one and only AFL flag in 1966. 
"he saying: "The pain of discipline is far less than the pain of regret" helps inspire Mark and he believes that all Caulfield Grammarians should be grateful for "how their experiences at school have helped shape them and enable them to carry themselves in a variety of settings."
Mark is not absolutely sure what he will be doing in five or ten years' time but he hopes that he will be "still pushing a IV or VIII out from the landing, wearing an unflattering blue and white lycra zootie".
Want to hear more about our affiliate clubs? Hear from young Grammarian Maysen Duffy, who loves the old and new friendships that prosper amongst the Caulfield Grammarians Football Club.