Just a short tale about a bunch of old Grammarians who I believe displayed the best values one can gain from a period of education at Caulfield Grammar School.
Sadly, one of our mates Andrew 'AB' Brandt (1977) recently lost his battle with cancer. He passed away alone, due to COVID -19 restrictions at the Creswick Hospital. Andrew was lucky that he, and multiple Caulfield guardians, were able to get him into that hospital where he was treated with kindness and respect. Much can be said of Andrew and his life.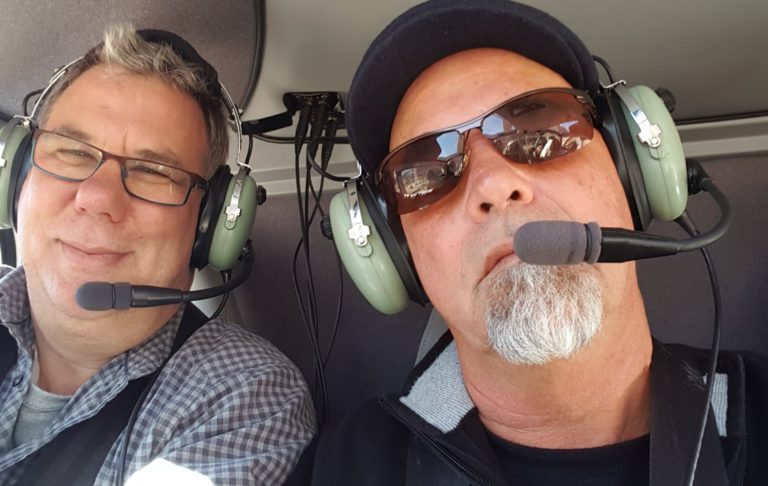 Gift of the gab
Andrew Brandt was a successful model and chef, working in many restaurants and acting in some classic Australian films. He had the gift of the gab and was a customer service representative for a tyre company. This role saw Andrew travel for months at a time from Victoria to Queensland where he turned buyers into friends and stayed with them along the way. I personally only got to know Andrew well, much later in our lives. I knew him briefly at school, but we were in different houses and due to me living a long way away I didn't socialize with him and his group at school or shortly after.
Great loves
Andrew's great loves were his daughter Angelique, his mates and golf. In his last 15 years Andrew's close mates of which I became one, were known as the Knights of the Round table – as a gesture of equality between friends coming from a shared educational background. It never ceased to amaze me how six short years of adolescent schooling left such strong memories that contributed so much to shaping of all our lives. Andrew probably knew more than most the importance of close mates and how they can support each other through times of great stress.
Supporting one another
Some years ago Andrew found himself struggling financially and almost homeless due to a variety of circumstances, and it was at this point in his life that I got to know Andrew well. My family had a large farm close to Melbourne that had lost its fencing in the 2014 fires. The effect of which was that shooters, motorbike riders, bow hunters and others discovered they had access to over 1000 acres of wildlife and land that they didn't have before. I was the farm manager for the family but worked in Essendon and lived in St Kilda. As a result each year we would get cleaned out by thieves of fire pumps, motor bikes, power tools, farm implements, anything they could pass over the gate. So, when AB was looking for a spot to stay, it was the perfect fit! I offered free billet as long as he did some upkeep around the house.
AB and his blue heeler "Jack" were the perfect deterrent that ended three straight years of thieving. I used to come up regularly to repair the house and farm on the weekends, so Friday night was a regular with AB, Jack and his favorite CD of 1930s blues hits and endless Johnny Cash songs and of course, lots of red wine.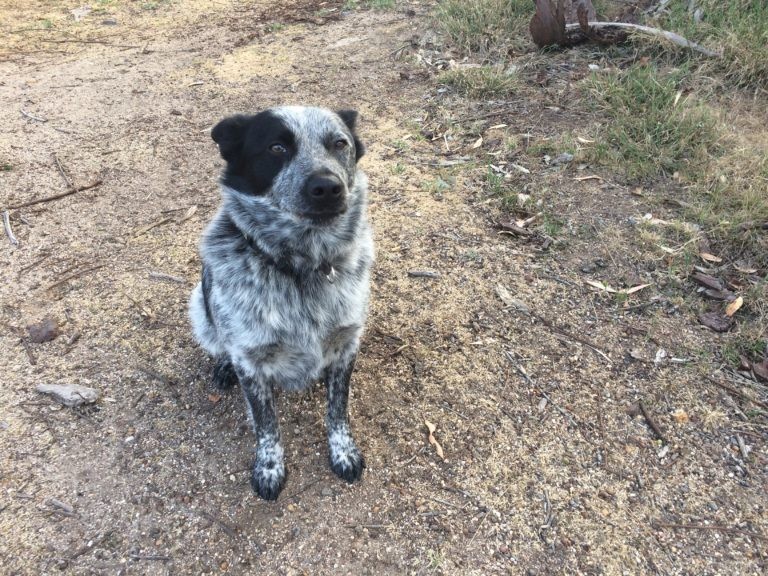 Andrew Brandt also suffered many challenges with his health including two brain tumors (removed) one or two bowel cancers, thyroid cancer with metastasis to the lungs (lobe removed) another secondary growth removed from under his clavicle and finally to his brain and bones which caused his recent demise.
Mateship
AB's closest mates were Peter Mountford, Serge Guala, Benny Kaminski, Michael Skacej, Marty Sellars, Stuart Ferguson, Greg Cula and Nick Aagren. They started a What'sApp group that included a large of group Grammarians tuning in from all over the world, such as Garry Ravenscroft from LA and Johnnie Parsons from Wengen in Switzerland. We all posted our various news and videos, followed Andrew's ups and downs, and did what we could to make AB a bit happier in his final months and days.
There were stars of course, just like in school nomenclature. The Captain of the team was Serge Guala, he was AB's medical power of attorney. Serge spent so much of his valuable time visiting Andrew in hospital on multiple occasions, liaising with his family, organizing his affairs, buying items for his personal needs (phones, food, clothing and toiletries) and organizing his daughter Angelique's visits right up to his last days. Serge kept in touch with all of us on Andrew's progress and his demise. I can't say enough about Serge's character and selflessness in putting Andrew above his own life, business and his family. The other saints in my opinion were Peter Mountford his lifelong mate, Benny Kaminski and Stuart Ferguson.
In fact Stuart deserves a special mention. AB enjoyed his regular catch up phone calls from his house in Clunes where he lived alone, but when he didn't ring his usual mates for two days, the alarm bells were ringing. Stuart drove to Clunes to check on AB. He found him collapsed in the doorway of his house, unconscious and hypothermic in the recent Melbourne winter. He rang an ambulance and AB was soon on his way to the Ballarat Hospital, with the ever-attentive Serge soon by his side. There is absolutely no doubt the Stuart saved AB's life that night.
Our friendship with Andrew Brandt not only enabled us to help a school mate down on his luck but it also brought a group of close mates even closer together. I think we can be extremely proud of what has been achieved collectively to help our friend. The words at Kokoda's Isurava memorial describe Australia's best traditions – COURAGE. ENDURANCE. MATESHIP. SACRIFICE. These words might seem a bit dramatic but mates like Serge and the other saints deserve the accolades from their selfless actions in helping out a mate.
If true mateship and selfless behavior are outcomes you achieve from being a Caulfield Grammarian, then it's an education well spent.
Images and text by Dr Christopher Webster