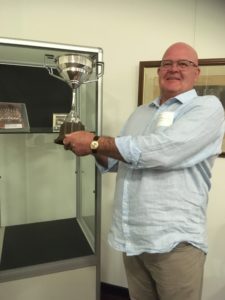 It is easy to forget the excitement and significance of annual House Athletic competitions once seventy years have passed. Yet the date of 6 October 1944 remains significant in the legacy of the Coombs Family, as the day when their late father, John A Coombs (MGS 1941-45) won the U15 Athletics Championship Cup overcoming John Landy (MGS 1935-44).  
 
The School Sports were held on the Malvern Cricket Ground and the magazine reports that the weather was favorable. On that day, John Coombs won the U15 100 yards, 220 Yards, High Jump and Hurdles and was the outstanding performer. The runner–up was John Landy who won the Long Jump and Shotput. The winner of the House competition for the third successive year was Harrington Lees. 
 
John received a large, engraved silver U15 Prize Cup for his championship performance. Recently it was donated to the School Archives to join memorabilia and photographs in the Malvern Grammar Collection. Many thanks to Ian Coombs (Peer 1976) and Chris Coombs (Peer 1978) for this special donation of their late father's sporting cup. The shiny tall cup is a welcome addition, and part of a small sports memorabilia display showing in The Heritage Gallery, Caulfield Campus.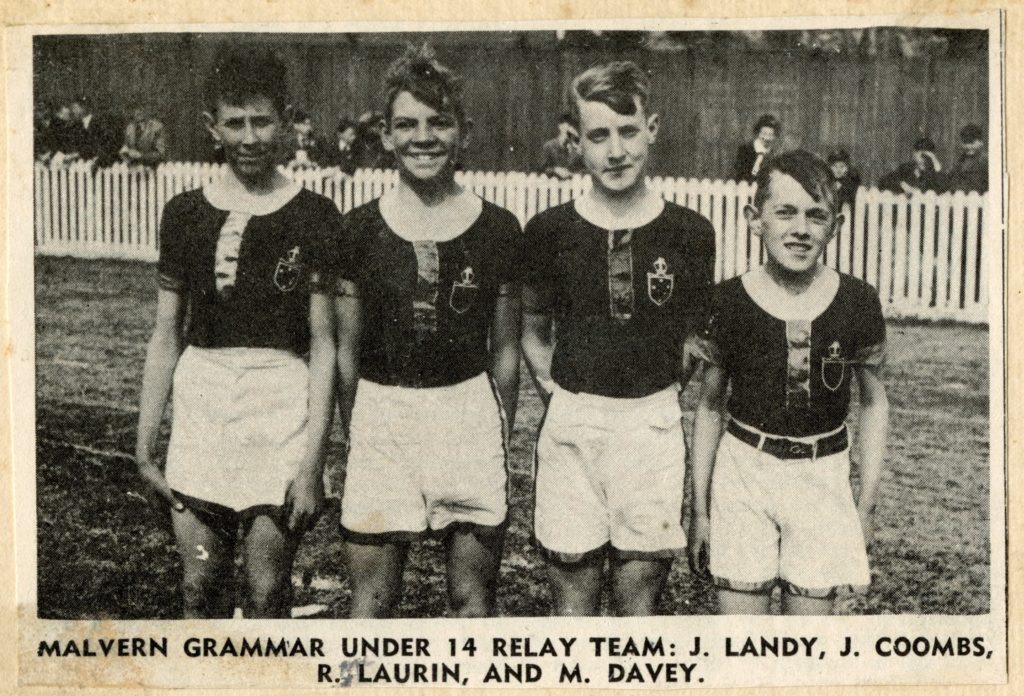 Photo: 1944 Malvern Athletics Team.  
John Landy Back Row, 2nd RHS; Coombs in Middle Row, 2nd LHS.  
Photo: 1944 Prize Cup held by Ian Coombs 
Photo: Press cutting of Malvern 1943 U14 Relay Team