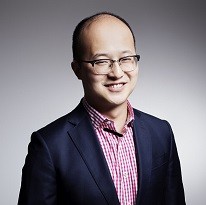 After completing his medical degree at the University of Melbourne, Mr Kemble Wang underwent orthopaedic training in the Victorian program of the Australian Orthopaedic Association.
He then undertook sub-specialty fellowship training in upper extremity surgery at Melbourne Orthopaedic Group. This was followed by a 12-month clinical fellowship at Boston Children's Hospital, Harvard University, USA, specialising in upper limb reconstruction in young patients. He also completed fellowships in neuromuscular orthopaedics in Minnesota, USA, and spent time with leading upper limb surgeons at the Hospital for Special Surgery, New York. His broad experience at multiple centres of excellence gives him a wide practice scope and the ability to assist patients with a variety of complex problems. He is accredited as fellow of the Royal Australasian College of Surgeons as well as the Australian Orthopaedic Association.
Mr Kemble Wang's private practice is based in East Melbourne with Melbourne Orthopaedic Surgeons. Publicly he practices at the Royal Children's Hospital in Melbourne as well as at Eastern Health (Box Hill and Maroondah Hospitals).