Gaining real world experience, as well as short intensive courses and full-time study in New York have helped Youssef Sabet (Class of 2015) pursue his dreams of becoming a professional actor.
Real-World Experience
After graduating from Caulfield, Youssef jumped straight into full time work. He prioritised gaining some real-world experience by working as an F45 instructor in the early mornings and late at night, while filling his days with administration at a medical centre. During this time Youssef learned the importance of living in the moment and absorbing all that comes with it.
"The idea that we all have struggles whether they manifest mentally, physically, at home or at work, was very surprising but also comforting. It's made me realise where we are right now is where we need to be and whatever happens will happen."
Study and Acting in New York
His next big step was to travel and it was during these travels through Europe and more specifically New York, where he got his first taste of study after high school. Youssef enrolled in a six-week acting summer intensive in New York City (NYC) before moving there permanently to study full-time for two years at The Atlantic Acting School in NYC in 2018.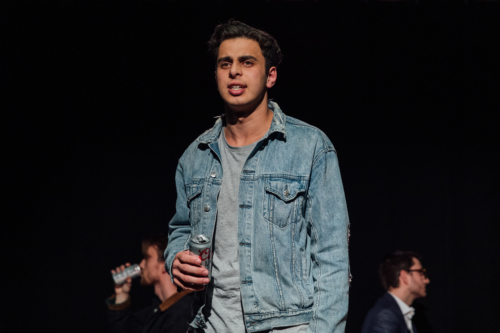 Getting into the acting industry has always presented its challenges. Youssef was lucky enough to secure his first acting role as Ali in Seasons three and four of Nowhere Boys in 2016. This experience along with his decision to study acting full time have helped shape the pathway of his acting career today. Youssef's passion for acting stemmed from his love for TV shows and movies. He would fall in love with characters in shows, or the writing itself, and often felt a sense of loss after finishing them. This passion for the arts is a driving force behind why he has pursued an acting career.
Hopes for the Future
Along with the joys that come with acting, Youssef understands there are elements of the industry that need to change over time. He hopes to one day see equal opportunity for all actors regardless of their circumstances or background. In achieving this we will see a more accurate reflection of the world that we live in today.
Youssef hopes to learn about producing and running shows, as well as directing. He wants to one day be on the other side of the camera. Be it through acting, directing, writing or producing, Youssef aims to create great pieces of art that evoke those feelings of love and wonder in others that he so often feels when he is watching film or television.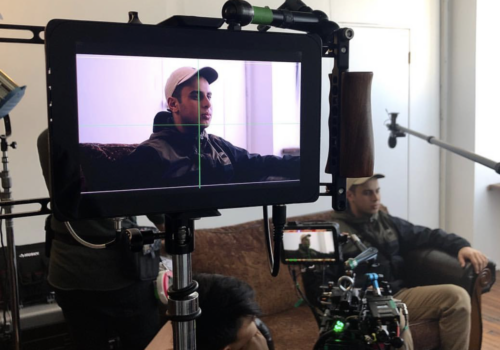 In the future Youssef aims to support himself and his family through the arts alone without the help of a 'normal job'. He also wants to continue to better himself as a person, in both his personal and professional relationships, and strengthen his mental health.
Taking Care of Yourself
Youssef's focus on self-development, meditation and a desire to live consciously has benefited him hugely over the past year.
"I was a huge over-thinker and at times still am, I find when I can live consciously and in the moment the rest of my life around me takes care of itself but it is a constant journey I make an active effort to stay on top of."
In offering a final piece of advice to students and young alumni, Youssef urges them to stand up for what is right, do what makes them happy, and live in the moment.
"Don't get sucked into the politics of high school…call things out that you know are wrong. Don't put so much pressure on yourself to live the 'Australian dream'…do what makes you happy and know that you are not defined by your ATAR, your degree, your job or your bank account."
This profile was written by a team of young Grammarians as part of our inaugural Young Alumni Tell Their Stories Week – a week of content (including a social media takeover) by young alumni for young alumni. This initiative forms part of our broader Young Alumni Ambassador Program (YAAP).