From acting to producing, 2008 Caulfield Alumnus Tamara Natt says forging a successful career in the film and television industry has been an unexpected and rewarding adventure.
Performing Arts
Originally tempted to pursue academic studies in biomedical science, law or archaeology, Tamara eventually decided to pursue the latter Arts degree at Melbourne University before switching gears at the halfway mark to indulge her passion for performance art. She spent the next three years at the Victorian College of the Arts working towards a Bachelor of Dramatic Art in pursuit of an acting career.
Her unexpected breakout opportunity into the world of film and television came soon after when, in between acting gigs, she accepted work as a runner on a show called the Leftovers at Docklands Studios.
"I came in wearing my joggers and Dri-FIT clothing, thinking I would be exercising," Tamara says wryly. "I have certainly learned a lot since then."
Present Day
Fast forward to the present day and Tamara is a wonderfully talented poet, columnist, writer of words, queer advocate, wife, and craft beer enthusiast who works in the film and television industry as a 3rd Assistant Director, Production Assistant and Producer.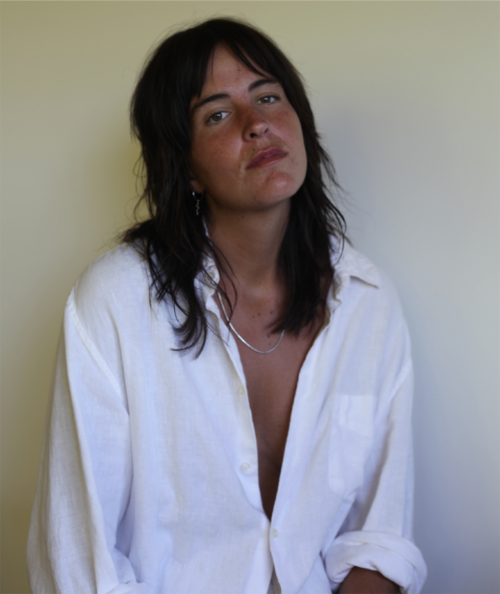 Happily married to her Netflix Props Master wife, she has recently started a production company with world-famous comedian Celeste Barber, after working with her on Australian film Seriously Red. Her days consists of working with Celeste, scheduling shoots for campaigns and features, and plotting ideas for shows to pitch to streaming services and television networks. She says the hours are far from regular.
"Sometimes I find myself waking up at 6pm for a night shoot and calling action at 3am while my body still thinks I'm in REM sleep."
Just say 'yes'
Reflecting on her success, she credits much of it to her willingness to try new things and love of learning.
"Instead of trying to wring an acting career out of a role in production, I said yes to production, yes to doing that show, yes to moving to Sydney, yes to moving back to Melbourne, and yes to Assistant Directing when I've never done it before," she says."

Just saying yes and not subscribing to a preconceived idea of where I should be going or should be by now has proven to be very liberating over the years."
Now working towards realising her next ambition to publish a collection of poems, her advice to current students at Caulfield Grammar contemplating their next life steps is to go with the flow.
"Even though I'll never get a gold watch for 50 years at Sealy, I'm having the time of my life not being one thing forever."
Read more about our other alumni working in television such as writer, Ellen Shanley.
Feature image courtesy of Siren Theatre Co.