Peter Small attended Caulfield Grammar School from 1970 (Year 7) to 1976, gaining his Higher School Certificate in his final year. Peter was a member of the first basketball team from 1974 to 1976 and in January 1974 was a member of the school squad that undertook a tour of the United States. This was one of the first overseas sporting tours undertaken by students from an Australian school.
A career in planning
After leaving CGS, Peter undertook a Diploma of Applied Science (Town Planning) course at RMIT, which he completed in 1981. In the meantime, he started work as a planning assistant at Tracts Consultants before gaining a position in planning with the Camberwell City Council. There, he was responsible for preparing reports on land use planning applications for presentation to Council and represented Council at Administrative Appeals Tribunal, Magistrates Court and County Court hearings.
Peter moved to John I Taylor & Associates as a senior planner in 1985 and to G Adam Corporation as project manager in 1993. In 1995 he joined Urbis, a local firm operating in Australia, Hong Kong and Singapore, which provides consulting services in urban planning and design.
From 1995 to 2005 Peter held the positions of Senior Consultant, Associate Director and Director in the head office of Urbis in Melbourne. He moved to the position of National Director, Planning and Design in 2005, providing leadership and coaching for directors and professionals in the company's various state offices. Since 2008 he has been Regional Director, Melbourne, managing a staff of over 200 and providing both internal and external leadership for the company in Melbourne. This role also involved Peter being part of the Firm's Executive Leadership Team. Peter undertook an executive education course at the Harvard Business School in 2010, involving staff from leading professional services firms.
Caulfield Grammarians' Football Club
Peter's involvement with the Caulfield Grammarians' Football Club (CGFC) came about through his sons Tom and James, who have both been players and captains at the club. Peter's wife Julia, has also played an important role in the Club's off field activities and was a Committee person at CGFC. His daughter Zoe has also been involved with the club. She was one of the initiators of its netball affiliate and is a member of one of the netball teams run in association with it.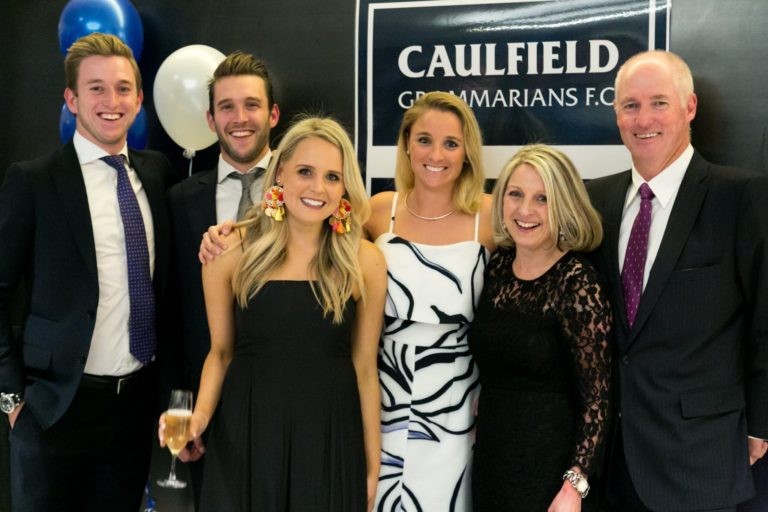 President of CGFC
Peter was elected President of the CGFC in 2016. Over the past few years, the men's senior team has risen from Premier C to Premier Grade (in 2020), women's senior and reserves teams have been established and the Thirds reintroduced. A key driver of the club was to develop a stronger relationship with the broader Caulfield Grammar School community, particularly by working together with the School's football department and the Caulfield Grammarians' Association. Building on the work done by his predecessors, Peter's desire has been to make the club an enjoyable place to be, to allow all players to be the best they can be both on and off field, to create a culture of support and friendship, to be a destination for all CGS players and to create an environment where there is an opportunity for sustained success and for all associated with the club to shine.
Having succeeded in these goals, Peter recently stepped down from his role as President handing over the reigns to Will Bowes (1994). On behalf of the community, we cannot thank Pete and his family (Julia, Tom, Zoe & James) enough for their service and marvel at all that has been achieved in that time.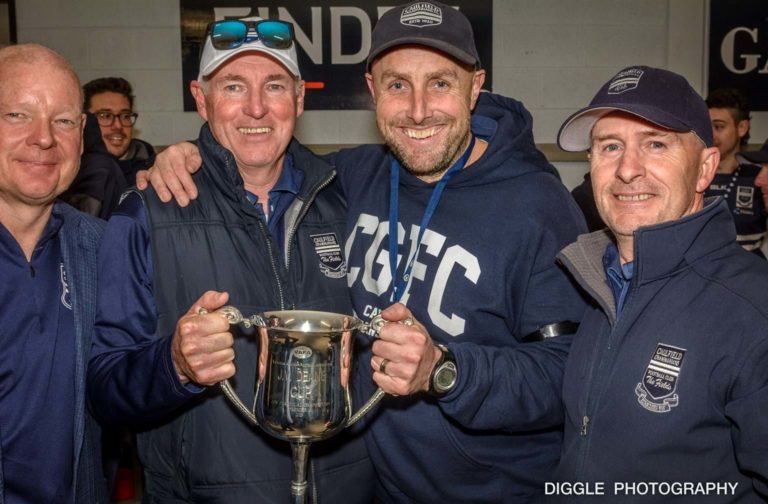 The coming year promises to be an exciting one for the club with centenary celebrations and the return of both the men's and women's senior teams to the top division (joining our Under 19's in the top flight) of the Victorian Amateur Football Association's competition. The Caulfield Grammarians' Association looks forward to sharing in the celebrations with its oldest and largest affiliate during the coming year and wishes the club very success in Premier Division.
Read more alumni profiles about those involved with the CGFC such as First Captain of CGFC – Jack Robinson or Reserves Rover – Belle Connor.
Feature image courtesy of Peter Small.