Melissa Fein, a Caulfield Campus graduate of 1998 recalls her time at CGS having been full of adventures and fond memories. Melissa began school with the first group of girls to start Year 9 since introducing a co-ed system in 1993. Less than 15 students in her year were females. Melissa recalls forming life-long friendships and having enjoyed balancing education with her passion for sport. Specifically, Melissa was involved in early morning and after school swimming training. Whilst envious of the facilities offered to the current students, she thoroughly enjoyed her involvement with swimming. Moreover, Melissa was part of the first 18 Female Football team before the official introduction of AFLW into the APS competition.  
Describing Caulfield Grammar as having given her the confidence she needed from a young age, she feels a sense of pride in her connection with both the school and its Grammarian community. Melissa has even met Caulfield Grammarians in cities around the world, cherishing the instant tie she experiences in such situations. Today, she thoroughly enjoys reading about the other Alumni success stories in the community. Melissa believes Caulfield will provide future leaders with all the experience they require, whilst instilling values and purpose.  
Career
 After graduating, Melissa took her first steps out of high school by breaking through her safety bubble of Melbourne and venturing to London with her high-school best friend for a gap year.  
Melissa credits this decision as widening her outlook on the world through experience and integration into a different community.   
"I knew then that I wanted a role that would give me global exposure"  
After spending her first few years in working in media with the News Corp, Melissa moved to New York to work at MTV Networks (now known as Paramount). Later, she returned to working with an advertising agency before moving to an executive role at Network Ten. Today, Melissa is the CEO for an Australian business of global marketing and communication named Initiative. Moreover, she is the Director on the Board for Swimming Australia and a Board member of Media Federation Australia. Similarly, she is a also a board member for a social enterprise NFP named Little Colossus (Mood Tea) and a member of the YPO.  
"I started as the youngest female CEO in the Media/Marketing market with the biggest challenge to transform Initiative from a 'vanilla' unprofitable agency to the most award winning, profitable media/comms agency in the Australian market".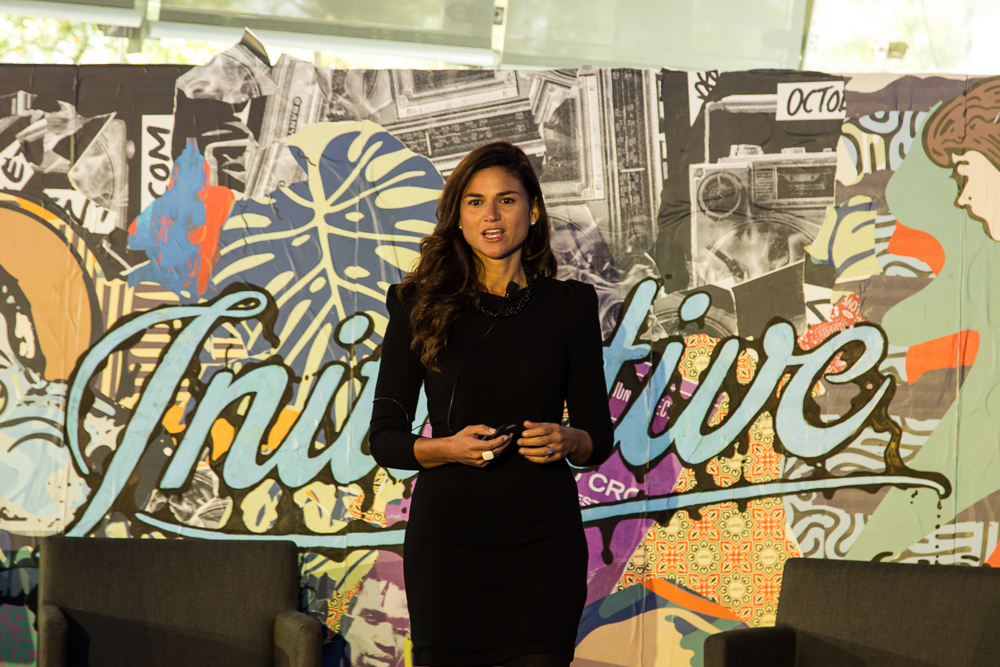 Alongside Melissa's help, Initiative was named the fastest growing agency in the world out of 7000 independently surveyed competitors. Melissa focusses on attracting and retaining the best talent across the globe. "That's certainly been the secret sauce to our success".   
A Typical Day
A typical day in the life of Melissa includes walking her dog at Bronte Beach, often also going for a swim. Her hours are long, starting early and finishing late as Melissa has matrix reporting lines in New York. Melissa is glad to have been able to find a nice balance between work and personal life with the new hybrid working world – even if her phone is always attached to her! With offices across the country, she speaks with her executives and supports them through busy days in managing large teams throughout various offices.  
"Executing our vision and strategy is always my top priority and my filter for how I structure my days or weeks". 
 Multiple stakeholders are held outside of Melissa's own team, including clients, media partners and global and regional executives. For Melissa, any typical day is busy. Outside of Initiative however, she is very passionate about her role on the numerous boards mentioned above.  
"No day is ever the same and I love it that way!"
Inspiration
Melissa states that her supportive, compassionate family inspired and encouraged her journey through life, whilst equipping her with a necessary competitive streak. In finding people that inspired her, she found mentors and her support community expanded. Moreover, university education was important in achieving Melissa's goals, however she believes attitudinal behaviours are more important to her hiring strategy and success.  
 "Experience will get you the interview, but passion, energy and willingness to learn and grow on the job is more important to me!"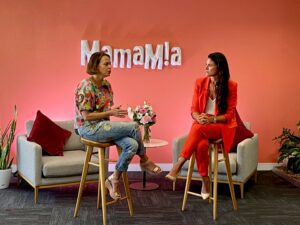 Melissa continues to love her work through the empowerment she feels from leading hundreds of incredible, talented people on a day-to-day basis. She enjoys that they inspire her on various levels and keep her on her toes. Melissa mentions that the support she feels from her team in creating new initiatives has allowed for her values to be understood and acknowledged. For example, Melissa lead an initiative in family planning for all sexes including the LGBTQ+ community, recently being awarded Industry Executive of the Year and Woman of the Year for similar enterprises. Melissa's love for learning and pushing her comfort zone leaves her ambitious and constantly seeking growth.  
"Throw your hat over the wall. Constantly move outside your comfort zone and embrace imposter syndrome!"
Advice for Young Alumni
 Melissa hopes that young alumni are taking the time they need and not putting too much pressure on themselves.   
"Find the areas you are passionate about and you'll never "work" a day in your life."
 The goal is to love what you do and be grateful for it. Ultimately though, this comes with lots of hard work, sacrifices and determination. In Melissa's eyes, there is no "one size fits all" answer as every individual is different and requires personalized advice. Melissa enjoys mentoring and has kindly offered any young alumni the opportunity to help them on their journey by contacting her on LinkedIn.