As a para triathlete and Mental Health Ambassador, two roles his high school self never would have expected to one day hold, Liam Twomey (Class of 2011) is truly making a tangible impact for future generations.
Caulfield & elite sport
Looking back on his Caulfield experience, Liam is reminded of the great amount of laughter he shared with his mates. These memories, 10 years down the track, still manage to make him laugh, and probably will continue to do so for the next 10 years. The main take away from this was to enjoy every day to the max.
Stepping into elite sport was not something Liam really anticipated. He was pushed into a Triathlon by a friend, who recommended him. Liam begrudgingly agreed to give it a try, despite thinking he wasn't very good at any of the three sports involved. This willingness to step outside of his comfort zone has truly paid off – Liam recently competed at the Newcastle Paratriathlon PTS4 in February, coming in first, and placed 2nd in the Devonport Paratriathlon PTS4. Liam is now ranked #2 in Australia in the PTS4 classification and #15 in the World rankings, with his sights set on representing Australia at the 2024 Paris Paralympics.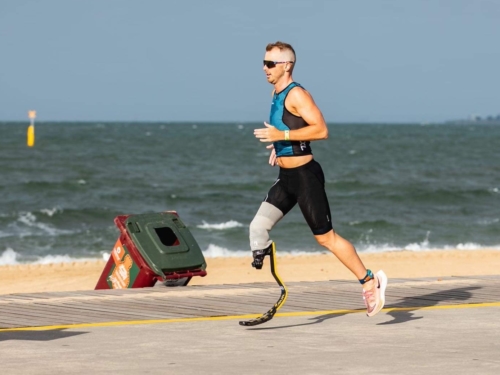 Mental Health Ambassador
Alongside his sport, Liam is incredibly passionate about mental health. He is involved with the Black Dog Institute as an Ambassador and with the Australian Institute of Sport as a Mental Fitness Presenter, and is currently part of their joint Mental Fitness Program. This sees Liam, amongst other current and former elite athletes, deliver mental wellbeing presentations to high schools, all in a bid to promote positive psychological strategies and improve wellbeing outcomes for young people. Liam places great value on supporting others so they feel comfortable in opening up to you, but not pressuring anyone to do anything they're not in the right space to do.
"It's just really about being there and supporting them, not pressuring, not forcing anything. Being able to know that you're there, but without pushing them to do something that they're not ready to do, is really important, so that when they're ready, they're comfortable to come to you."
Training, discipline, motivation, and repetition
Liam's current life is shaped around his passions, involving lots of training (swimming, cycling and running), which always starts before or is followed by good food and good company. The training, discipline, motivation, and repetition required to be the best he can be is a huge motivator for Liam in his athletic career, as well as his general love of sport (especially running, and eating of donuts that sometimes follow after). Counting every marginal gain, and allowing himself to be proud of these, is a key driver in Liam's growth as an athlete. However, he still believes it is important to take a step back and know his self worth is more than his athletic performance.
"It's really easy as an athlete to put my value of who I am and my self worth into my race and how I perform, when realistically the people that care about me don't really care how I race and what place I come, they care that I'm enjoying the race and that I'm enjoying what I do. Everything else is a bonus to that"
Biggest life lesson
Reflecting on where his journey has taken him, Liam's biggest lesson would be learning to say "yes" to every opportunity. He would rather fail and know something wasn't for him, than look back on it and think "what if". He has learnt to trust the judgement of the people around him, finding that "people generally can see something in you before you can see it in yourself". He has chosen to embrace the challenges and obstacles, and to continually strive to be a better athlete than yesterday.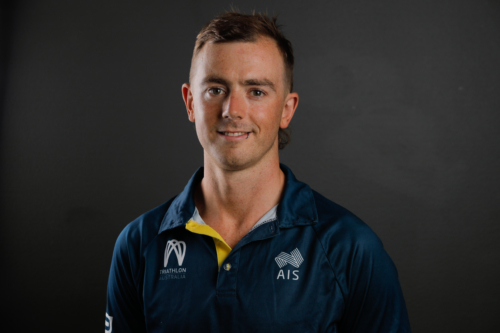 Paralympics
Looking to the future, Liam hopes to see himself on the podium at the Paralympics a few times, alongside running his own business as a presenter on topics such as mental health, sport and personal challenges. Amongst all this, he envisages a career as a Primary School teacher.
Liam wants to watch his surroundings grow alongside him, namely seeing more mental health work embedded in the high school curriculum, in a bid to stem the flow of rising mental health issues teenagers face today. As an athlete with a disability, Liam also hopes to one day see Para-athletes placed on the same scale as their able-bodied friends.
Want to connect with Liam? You can find him on:
This profile was written by a team of young Grammarians as part of our inaugural Young Alumni Tell Their Stories Week – a week of content (including a social media takeover) by young alumni for young alumni. This initiative forms part of our broader Young Alumni Ambassador Program (YAAP).
If you or someone you know needs to speak to someone for support, you can call Lifeline 24/7 on 13 11 14 or via text on 0477 13 11 14, 12pm to midnight. BeyondBlue is available 24/7 on 1300 22 4636.