Ian Felsenthal attended Caulfield Grammar School from 1943 to 1946. In his final year at school he was a School Officer (magazine), Vice-Captain of Davies House, a member of the first eighteen, President of the Public Questions Society and President of the Yacht Club. He passed the Leaving Certificate at the end of 1946 in five subjects.
Early career
Upon leaving school Ian Felsenthal joined the Vacuum Oil Company (Mobil), working first in Melbourne and later in the Northern Territory and country Victoria. In 1953 and 1954 he was the sales representative for the Latrobe Valley area working out of Sale, moving then to Traralgon as a distribution agent from 1955 to 1964. Ian was proprietor of the London Motel in Stawell from 1965 to 1969 and, on his return to Melbourne, was the proprietor of the import/retail firm Gillam Quigley in South Yarra until 1976. He then established the Melbourne Yacht Centre in Chadstone before concluding his working career with the establishment, with his son Brook, of Charter World (Australia's first Worldwide Yachting Holidays Agency) from 1983 to 1993. This venture included travelling and sailing in many overseas locations.
Sailing has been a passion of Ian's throughout his life. He joined the Sandringham Yacht Club in 1945 and was a member until 2001.
Affiliate Football Club
Ian began playing for the Caulfield Grammarians' Football Club (CGFC) after leaving school, initially in the under 19 team and then in the seniors. He was a member of the CGFC team that won the D Grade premiership in the Victorian Amateur Football Association (VAFA) in 1949 and of the C Grade premiership team in 1953. He also played with St Kilda reserves and with Nightcliff in the Northern Territory (NTFL), where he was captain. He was a member of the Sale Football Club's premiership team in Latrobe Valley Football League in 1954 and the Traralgon Football Club sides that were runners-up in 1955 and 1956. He coached the Gormandale Football Club in 1957.
In 1961 Ian was the inaugural President of the Traralgon JCI (Junior Chamber International) and was later an area director for JCI. JCI is a global, non-profit organisation for young people to develop leadership skills. When he returned to Melbourne, Ian became a member of the Rotary Club of Prahran and was the chair of its student exchange program during the 1970s.
CGA Involvement
In the 1950s and 1960s, while living in Gippsland, Ian regularly organised local reunions for the Caulfield Grammarians' Association (CGA). He later joined the CGA Committee and was President of the Association in 1973 and 1974. He is a former Secretary and Master of the Caulfield Grammarians' Lodge and continues to be a member of the CGA lawn bowls team. Ian joined the Sandringham Bowls Club in 1999 and in addition to playing for the club has been a selector and chairman. He received life membership in 2013.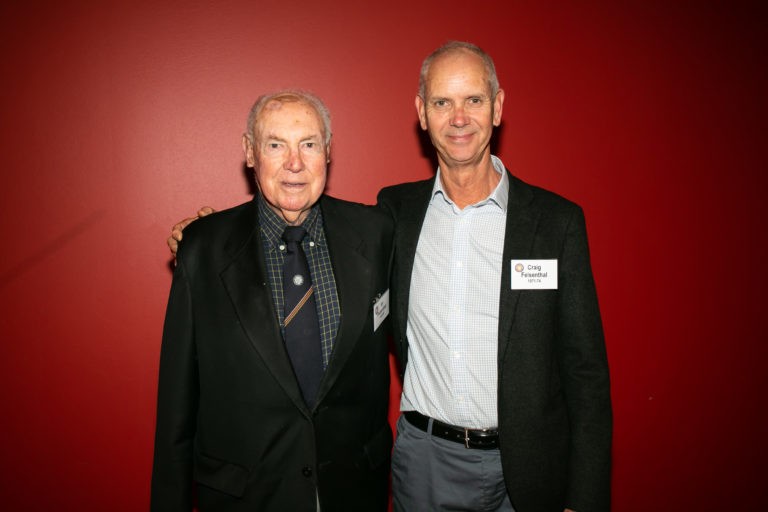 School Council & Fellowship
Ian Felsenthal was a member of School Council from 1973 to 1986 and was made an Emeritus Councillor in 2017. He was awarded CGA Fellowship in 2007 in recognition of his outstanding service to the CGA and the School over many years. He remains an active member of the CGA's Archer Chapter (for past students who attended the School during the headmastership of Frank Archer 1932-54) and a great supporter of the CGFC.
Intergenerational Family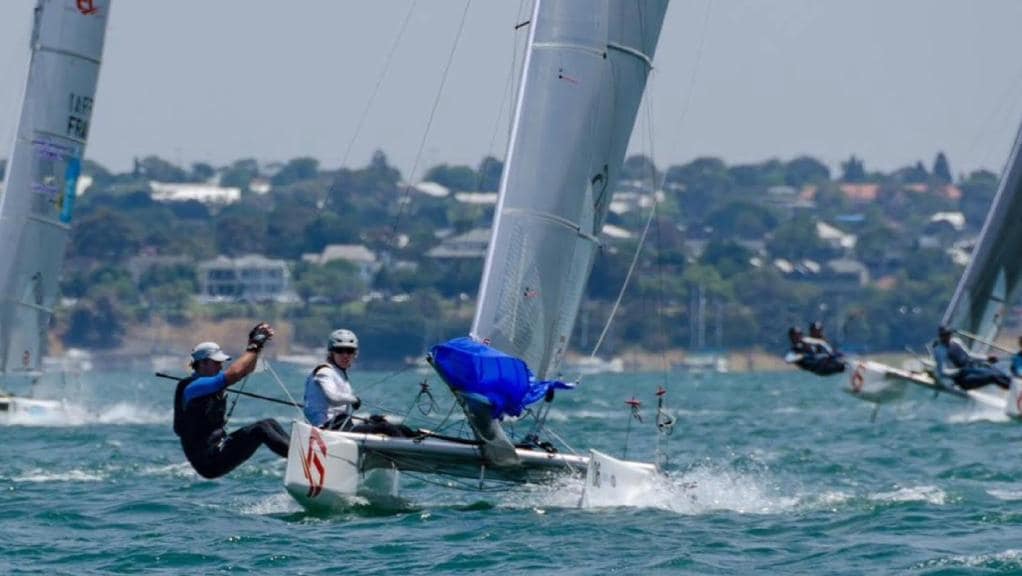 Ian and wife Marjory, who died in 2013, sent their four sons – Dean (Class of 1972), Craig (1974), Brook (1979) and Glenn (1983) – to Caulfield. Brook's son Jack, who attended CGS from 2012 to 2014, won a World Sailing Title at Viper Worlds 2017 on Corio Bay. Sailing is clearly in this family's blood!
Read about our other long-term golden alumni such as Emeritus School Council President Lindsay Cuming.