Bruce Waxman is a dedicated member of the Caulfield Grammarians' Rowing Club (CGRC). He received School Colours as a member of the 1967 1st VIII, having previously rowed in the 2nd VIII (1966) and the 3rd VIII (1965).
Education
Bruce was student at Caulfield from 1961 to 1967. Having passed the matriculation examination in 1966, he deferred a place in medicine at Monash University, having been encouraged by Principal Bruce Lumsden to return to school to complete further studies and gain leadership experience. He was a Prefect and Head Cadet Under Officer in his final year.
Bruce graduated with honours from Monash University in 1974, then trained in general and colorectal surgery, both in Australia and overseas. He was appointed Director of Surgery at Dandenong Hospital, Southern Health (later Monash Health), in 1995 and simultaneously Medical Program Director, Surgery Program, Southern Health, and Associate Professor, Monash University. He later became Unit Head of Colorectal Surgery.
Chief Medical Officer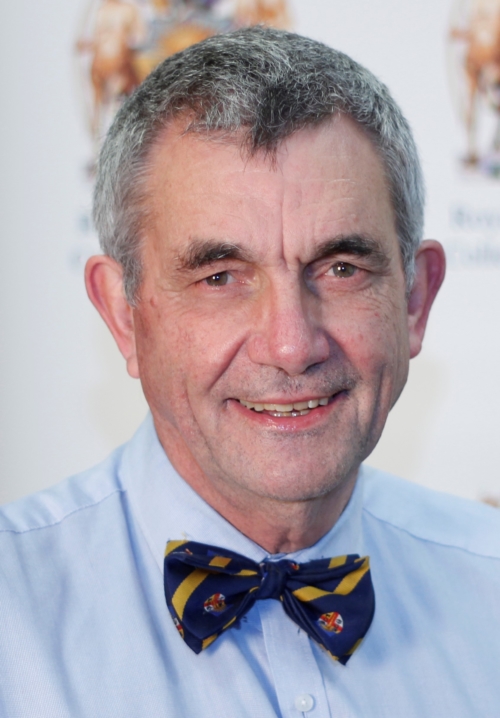 Having retired from active surgical practice in 2014, Bruce moved into medical administration and is now Chief Medical Officer, Bass Coast Health, Wonthaggi, Victoria. He is also a student at Monash again, completing a Masters in Health Service Management. Over 33 years, he held many executive positions with the Royal Australasian College of Surgeons (RACS), and with the Colorectal Surgical Society of Australia and New Zealand, including organising several international conferences. Bruce was a Board Member of the Royal Flying Doctor Service of Australia (RFDS) (Victoria) for 22 years, having developed a schools program to teach children about the RFDS. With encouragement from Bruce, the annual RFDS "Rowathon", held in Wentworth each October and organised by fellow CGS rower Bob Symons, has become a fixture on the CGRC's calendar.
Military/civilian surgeon
Bruce was Squadron Leader with the Royal Australian Air Force Specialist Reserves for 15 years, undertaking deployments to Bougainville and East Timor as a military surgeon, and to Banda Aceh as civilian surgeon. He was a Group Leader with Scouts Australia (mainly at 1st Malvern) for 15 years and Medical Director of the Victorian Contingent at five Australian Jamborees. He was awarded a Medal of the Order of Australia (OAM) in the 2014 Australia Day Honours "for service to medicine as an administrator, educator and clinician".
Generational Caulfield family
Bruce Waxman has five children and seven grandchildren, and spends weekends at his farm on the Mornington Peninsula growing wild flowers. His brother Peter, also a doctor, attended CGS from 1966 to 1971, rowing in the 1st VIII in his final year. Sadly, Peter passed away in 2007. Bruce's son Paul attended from 2001 to 2015, with contributions to the orchestra on tuba and his grand-daughter Chloe Whiter is currently at CGS, aiming to cox the girls' 1st VIII to victory at Nagambie.
Words to live by
Bruce says that the words of the School Song – "Your part of the school from the time you begin it, you are part of the school for the rest of your life" – encapsulate the impact CGS has had on his life. He thanks his parents for giving him the opportunity to attend CGS, his teachers for nurturing hidden talents in leadership and scholarship, and fellow Grammarians for their friendship and inspiration. He says that he was a 'skinny runt' at school after having open heart surgery in Year 7, being dubbed 'Zipper' by then Principal Stan Kurrle, due to the scar on his chest. Rowing enabled him to gain physical strength and the importance of team work. It also provided him with the opportunity to share in the 'spirit' of the School, something that has continued with the Caulfield Grammarians' Football Club, for which he played 99 games, and his regular attendance at CGA functions.
Through his more recent involvement with the CGRC, he has encountered the same 'spirit' amongst a different circle of friends.  So, in Bruce's words: "I will be part of the School to the very end, always a Caulfield Grammarian!"
Read more profiles on our affiliate club members such as Bowler, Cricketer & Footballer – Nigel Kendall or get the latest rowing club news here.