Exploring opportunities at Wheelers Hill Campus
Matt Davies attended the Wheelers Hill Campus for his secondary schooling (2010 to 2015). A member of Wilsmore House, he says that in Year 12 "a lot of things seemed to come together in a fortuitous way for me. I relished the opportunity to be involved in music, debating, theatre, leadership and all kinds of other things. Theatre especially was a wonderful thing and meant a lot to me, and I'm very glad I had that experience". In his final year Matt was a School Committee member, and was awarded triple colours for music and debating and double colours for drama. He appreciated the fact that Caulfield provided him with an opportunity to meet many varied and interesting people, and thinks this provided him with a good grounding for the future. 
The Grammarian Singers
Following on from his musical experiences at school, Matt joined the Grammarian Singers. He comments:
"I just really love singing. And when you're singing with a group of people who you can tell enjoy singing just as much as you do, it fills the room with life and energy. To be a part of that experience is incredibly fun and exciting."
The Grammarian Singers have been limited in what they have been able to do in the past year or two and Matt Davies hopes that they will have an uninterrupted run of rehearsals and concerts in 2022. He is looking forward to their next performance as "those nights are always very special". He advises anyone thinking of joining the choir to give it a go because it is a happy group and by reconnecting with music and old friends "you might just discover a joy you'd never known was there before". The choir has varied repertoire, thanks to musical director Roger Creed, and according to Matt "new members will bring a fresh energy and dynamic, and will be welcomed with open arms".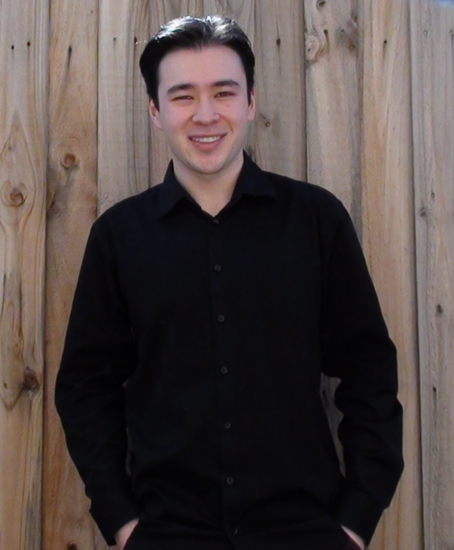 Pursuing tertiary study
Matt has spent most of the last six years studying for a commerce/law degree at Monash University, majoring in Economics. He is currently exploring employment opportunities in these areas, while enjoying spending time with his parents. He looks forward to having an opportunity to use his skills in an employment setting in the future and he hopes to have plenty of chances to be creative. 
Away from study and looking for work Matt Davies gets a lot of joy from reading books. He also goes for a walk most days, watches a good deal of sport and is a big musical theatre enthusiast. His loves singing, of course, and has recently been dipping his toes back into acting for fun and hopes "to perform more in the years ahead". 
Matt says that he is inspired by: "The idea that anything can be beautiful depending on how you look at it. Over time I've realised enough congruences between seemingly disparate ideas and concepts that I marvel at the interconnectedness of everything, or at least at our ability to connect it all together. That kind of experience of life is a luxury, and it inspires me to explore life further."
We wish Matt the best of luck for the future and hope that he continues to enjoy his involvement with the Grammarian Singers.
Hear more about our affiliate Grammarian Singers group from Barbara Iakovidis, a Class of 1995 alumnus who greatly enjoys the creative outlet the group has become for her.