Born on 12 April, 1930, John Michael Landy attended Malvern Grammar School, which was close to his family's home in Malvern East, from 1935 to 1944. He was awarded a prize in the 1936 prize giving and soon showed his athletic talent by winning events at the junior school sports. He was later a member of the school athletics team, which competed in the Associated Grammar Schools of Victoria Combined Athletics Sports, in 1942 and 1944.
John completed his secondary education at Geelong Grammar School. He won the mile race at the Associated Public Schools Combined Athletics Sports in 1948. He then studied at the University of Melbourne, where he completed a Bachelor of Agricultural Science degree (1954). Although initially more interested in playing AFL football, he had joined the Geelong Guild Athletics Club after leaving school and eventually took up running seriously, competing at inter-club, state, national and international level.
He was selected in the Australian athletics team for the 1952 Olympic Games in Helsinki, Finland, and competed in both the 1500 and 5000 metres, failing to advance beyond the heats in either event. His experiences in Helsinki prompted him to undertake a much more strenuous training regime that often included late night sessions in Malvern's Central Park.
On 13 December 1952 John ran the then third fastest mile in history (4 minutes 2.1 seconds) in an inter-club meeting at Olympic Park in Melbourne. Following this, he was involved in the quest to become the first man to run the mile in under four minutes, Roger Bannister (Great Britain) and Wes Santee (USA) being his most prominent rivals.
After getting close to the four minute 'barrier', but failing to break it, in many local races in the period through to early 1954, John accepted an invitation to train and race in Scandinavia during the middle of 1954. On 6 May 1954 Roger Bannister became the first man to break four minutes for the mile, when he ran 3.59.4 at Oxford in England. Forty-six days later, John broke Bannister's record in an international race in Turku, Finland, running 3.57.9.
In August 1954 Landy and Bannister ran against each other in the mile race at the 1954 British Empire Games in Vancouver, Canada. This race created worldwide interest. In an exciting climax, Roger Bannister passed John on the final bend and went on to win the race. Both runners recorded times under four minutes.
Later in 1954 John took up a position teaching biology at Geelong Grammar's country centre – Timbertop. He retired from athletics briefly but, having regained his enthusiasm for running while at Timbertop, returned to training and competition in time to be selected in the Australian athletics team that competed in the 1956 Olympic Games in Melbourne.
In the lead-up to the Olympics John famously stopped running during the 1956 Australian mile championship and went back to check on fellow athlete Ron Clarke, who had fallen during the race. When Clarke indicated that he was all right, John re-joined the race, caught the field and won the event. This act of sportsmanship prompted journalist Harry Gordon to write an open letter to John, which concluded: "In the record books it will look like a very ordinary run for these days. But for my money, the fantastic gesture and the valiant recovery make it overshadow your magnificent miles in Turku and Vancouver."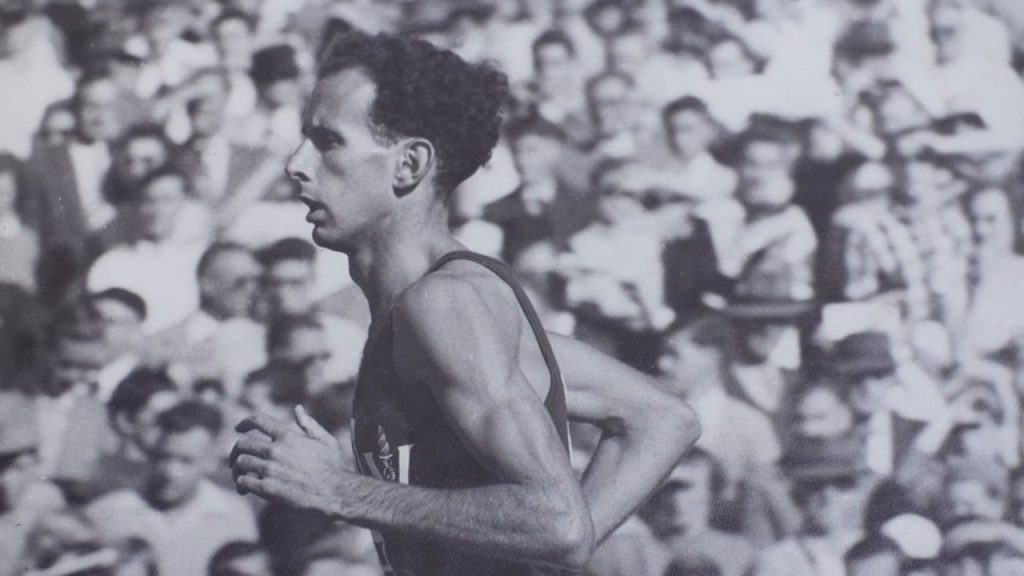 John won a bronze medal in the 1500 metres at the Melbourne Olympics, finishing third behind gold medallist Ron Delany of Ireland. He retired from competitive athletics following the Olympics.
After his teaching stint at Geelong Grammar, John joined the chemical company ICI as a rural scientist. He spent his last 11 years with the company as Research and Development Manager of the Biological Group.
During this time, he was also involved in many other activities related to science and conservation. John acted as Chair of the Wool and Research Development Corporation (1989-94), the Meat Research Corporation (1995-98), the Board of Governors of the Australian National Insect Collection (1995-2000) and Clean-up Australia (1990-94). He was President of Greening Australia (1998-2000) and was a foundation member of the Land Conservation Council (1971-79). Having had a childhood interest in collecting butterflies, he remained passionate about natural history and wrote two books in this area.
John's contribution to sport extended beyond the track. He served as President of Athletics International (1973-77), was a member of the Australian Institute of Sport (1985-87), was Director of the Australian Sports Drug Agency (1998-2000) and chaired the Athletics Task Force (1992-93). His contribution to the general community was also significant. He served as chair of the Australia Day Committee (Vic) (1990-93) and the ABC Advisory Committee (Vic) (1974-76), among other activities.
John was sworn in as the 26th Governor of Victoria on 1 January 2001 and served in this role until April 2006. During his term as Governor, he was the special guest at a luncheon held at Malvern Campus in 2003 for alumni of Malvern Grammar School.
A member of the Sport Australia Hall of Fame, John was awarded an MBE (Member of the Order of the British Empire) in 1955 for services to sport and an AC (Companion of the Order of Australia) in 2001: "In recognition of service to innovation in rural research and development, for contributions to increasing public awareness of broad environmental issues, and for support for a wide range of community and sporting activities." He received the CVO (Royal Victorian Order) in 2006.
John died on 24 February 2022.