Early life & Caulfield Grammar days
James Joseph (Jim) Webster was born on Flinders Island, Tasmania, on 14 June 1925, the youngest of three sons of Leslie Leeder Webster and Eileen Dorothy (née Thorne).  In 1929 the family moved to Dunhelen, a farm at Greenvale near Melbourne, where they lived for many years.  Leslie Webster had attended Caulfield Grammar School and each of his sons also attended the School.  Jim attended briefly in 1931 and then from 1937 to 1940.  He obtained the Intermediate Certificate in seven subjects in 1940.  With his two brothers at the war, he managed the family farm, and joined the Air Training Corps at Essendon, achieving air crew status.  He took courses at the YMCA in Melbourne and then studied accountancy at Melbourne Technical College.  In 1950 he became an associate of the Federal Institute of Accountants. 
After the war, Jim worked in the timber industry and on the Melbourne wharves, before joining J J Webster Pty Ltd, a timber hardware and plumbing business founded by his grandfather in Elsternwick.  The company was a substantial enterprise and had built most of the sewerage and draining systems from Elsternwick to Beaumaris.  In 1954 Jim became a director of Lords Holdings Limited, a wholesaler of hardware and builders' supplies. 
At the age of twenty-one Jim had become an elder of the Presbyterian Church of Victoria and a delegate to the Presbytery of Melbourne West. He was a member of the Junior Chamber of Commerce and, from 1962, a charter member of the Rotary Club of Caulfield. He was a member of the Board of the Victorian School for Deaf Children from 1954 to 1974.  He also served as President of the Board of General Purposes of the United Grand Lodge of Victoria.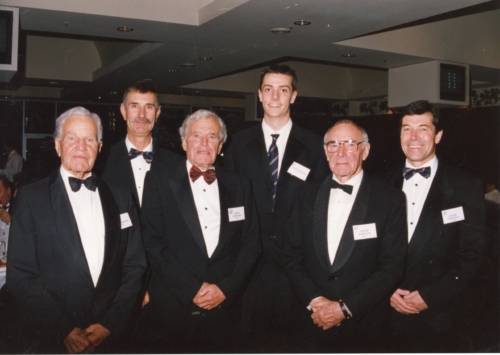 Discovering politics
Jim's father was a Country Party member of the Victorian Legislative Assembly from 1944 to 1947.  Jim became a member of the Young Country Party in 1940 and was involved in Country Party administration, serving as its President in 1963 and 1964, and being a member of its Federal Council from 1960 to 1964. 
In December 1964 Jim was chosen to fill a casual vacancy in the Senate and at the 1966 federal poll was elected to fill the remainder of the vacancy.  He was re-elected in 1967.  He was an active backbencher and became a member of a number of Senate committees.  In addition to an interest in farming and other rural issues, he was a consistent supporter of the Australian film and television industries, and a frequent visitor to Papua New Guinea, where he played a leading part in the establishment of the local YMCA.
Despite being placed in a tenuous position on the Liberal-Country Party Senate ticket in the 1974 and 1975 federal elections, and facing a High Court inquiry into his membership of federal parliament due to his business interests, Jim survived and was elected Chairman of Committees in March 1974.  He went on to serve as Acting President of the Senate in November/December 1974 and became leader of the National Country Party in the Senate in 1976.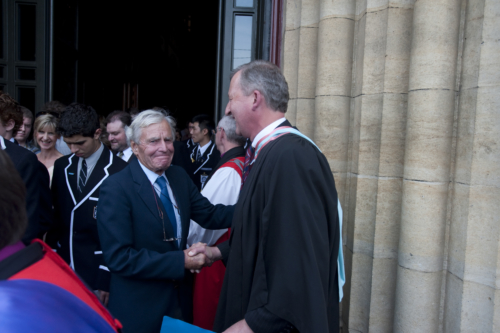 Minister for Science
In December 1975 Jim was appointed Minister for Science in the Fraser Government, continuing in the portfolio when it became Science and the Environment in December 1978.  He encouraged Australia's long-term involvement in the Antarctic and was a strong supporter of an agreement negotiated with the USA and New Zealand for a cooperative air transport system to Antarctica.  He twice visited Australian bases and the South Pole. Webster Bay in the Australian territorial section of the Antarctic was named in his honour.
He welcomed the restructuring of the CSIRO in 1979, having many years before expressed his appreciation for its benefits for rural industry.  Kakadu was declared a national park during his tenure in the science and environment portfolio, and whaling was banned in Australian waters.  The federal government also assumed responsibility for the Great Barrier Reef Marine Park Authority, whose principal function was to recommend areas within the Great Barrier Reef region for declaration as part of the marine park, an event that occurred when the 'Capricornia Section' was proclaimed in October 1979.  Nevertheless, concern about possible drilling for oil on the Greater Barrier Reef caused some difficulties for Minister Webster and the matter was only put to rest when Prime Minister Fraser placed an indefinite ban on further petroleum exploration on the Reef. 
After being placed third on the joint party ticket by the Liberal Party's Victorian state executive in September 1979, putting his re-election prospects in jeopardy, Jim resigned from the Senate in January 1980 to become Australian High Commissioner to New Zealand, a post he occupied for four years before resuming farming and business interests in Victoria. 
A Caulfield Grammar family
Jim had four sons from his first marriage (with Jean), two of whom – Andrew and Simon – attended CGS as boarders in the 1970s.  Jim was a member of the CGS Foundation and an active member of the Caulfield Grammarians' Association, attending many of the luncheons held by its Archer Chapter.  He and his second wife Jeanette also attended many school functions, including the opening of the Nanjing Campus in 1998. 
Jim died on 3 April, 2022, at the age of 96. Jeanette had passed away in 2021. He is survived by his four sons and by four grandchildren. 
The Webster family's connections to Caulfield Grammar School date back to the School's establishment in 1881 and Caulfield has benefitted from the family's strong support over many generations.  As a tribute to Jim's contribution to Caulfield over many years, flags were flown at half-mast on the day of his funeral (21 April).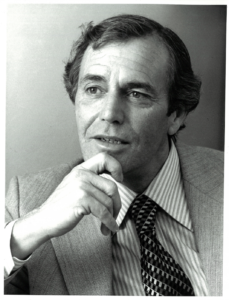 This article was written by Grammarian and CGA Staff Member, Ian Wilkinson (Class of 1975).
(Principal source: Richardson, Jack E. (2010). "Webster, James Joseph (1925–)". The Biographical Dictionary of the Australian Senate. Vol. 3, no. 1962–1983. UNSW Press.)