Inspired by her mother and her opera singing colleagues, Helena dix has gone from strength to strength and has become a recognised name around the world.
Critics have described her as 'the most exciting voice since Joan Sutherland', and rated her performances '8 out of 5 stars'.
Singing at Caulfield
Melbourne-born opera singer Helena Dix always knew she wanted to be a singer when she grew up. She can't remember a time when she wanted to be anything else. Helena remembers her 13 years at Caulfield fondly; they were spent onstage starring in school musicals and tinkering around in the music department. She also dabbled in debating and suspects that her enjoyment for the subject was largely due to her strong opinions.
Tertiary study
Helena credits her determination and fighting spirit for her success in the operatic world. When she graduated from high school she vowed to her mother that never again would anyone else pay for her education. Helena fought hard to achieve her goals and landed a full scholarship for her undergraduate degree. In order to maintain her scholarship she needed to be the top of her year. After she completed her undergraduate degree, Helena moved to London to pursue a post-graduate degree. She describes the move as the most terrifying, but most important, move she ever made for her career. She remembers crying herself to sleep at night and made the decision to 'suck it up' as the alternative was to return home, defeated.
'Making it'
Helena's hard work has paid off and she now has an impressive repertoire a mile long. Some of the highlights include: The title role in Cristina Regina di Svezia, Elettra in Idomeneo and Odabella in Attila for Nurember Staatsopera and Lubeck opera, Gioconda in La Gioconda for Vallodiad, Flowermaiden Parsifal for English National Opera, and Alice in Falstaff at The Metropolitan Opera.
Helena has also enjoyed success in various prestigious competitions around the world. In 2005 Helena represented Australia in the BBC Cardiff Singer of the World competition. She was runner-up in Herald Sun Aria and a finalist in the McDonalds Aria held at the Sydney Opera House. She was also a finalist in the Seattle International Wagner Opera competition. In 2015 she was awarded as an associate of The Royal Academy of Music for her significant contribution to the music industry.
Based in London, Helena can be found either jumping on a plane to get to her next contract, rehearsing for 8 hours a day, onstage, walking her dog, teaching young singers or working alone on her next 400-page score.
Helena loves that her job gives her the ability to transport people away from their lives. She is the conduit for them feeling incredible emotions. However, life on stage is not all glitz and glamour. The downsides include the constant travel and frequently being separated from her family. Last year she spent five and a half months away from home.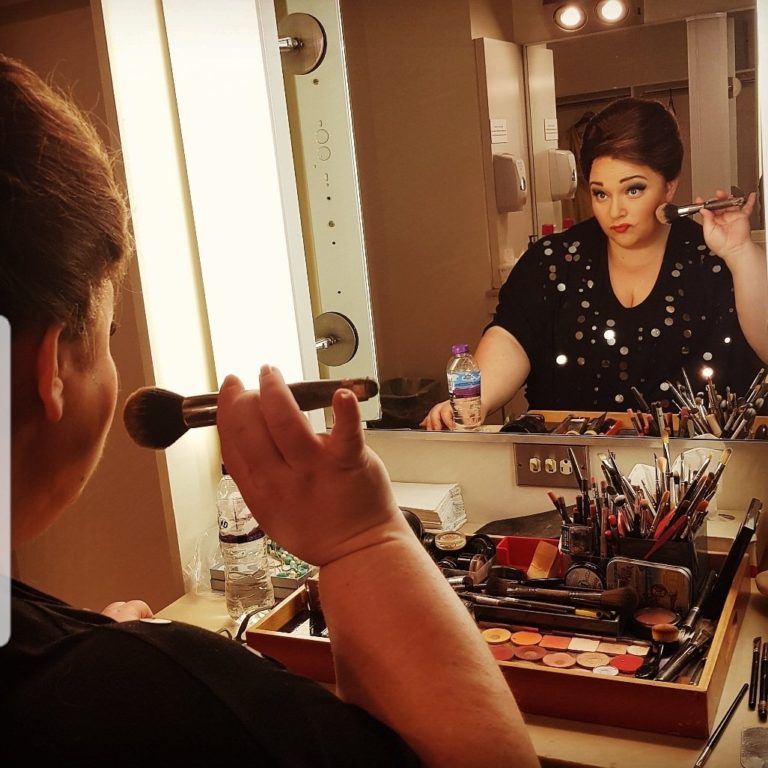 There is no sign of Helena's schedule slowing down. In 2020 she performed Rossini Stabat Mater and Bellini Messa di Gloria at The Queen Elizabeth Hall, Elizabeth in Roberto Devereux with Chelsea Opera, Carmina Burana at The Royal Albert Hall with The Royal Philharmonic Orchestra, Lady Macbeth with Melbourne Opera and Donna Elvira with Seattle Opera.
So what is next for this renowned soprano? Helena hopes that in the next 5 to 10 years she will still be doing the same thing. Clearly, singing opera is Helena's true calling. Indeed, the advice she would give to others wanting to get into the industry is 'keep true to who you have become and who you want to be. Dreams can happen if you work hard. The most important thing is to keep the people who believe in you close to your side, you will need them'.
Want to connect with Helena? Check out her website.
Read more alumni stories like this. Lexie Van Maanen is another young alumni making it big on the world stage.
Photos courtesy of Helena Dix.