"We went for hike to Brittania Falls [Yara Junction] and fell in but only got wet feet. Rain nearly fell all the time." Past student IVC, CGS 1953. 
Past students of both Caulfield Grammar and Malvern Memorial Grammar School may remember using a yearly diary. In the 1920's the Associated Grammar Schools of Victoria Note Book was issued to students and still in 2019, our students at each senior campus receive a paper diary. The earliest examples in our Archive / Heritage Collectionare four diaries from 1921-24 used by Louis Ben Culley (1920-25 CGS).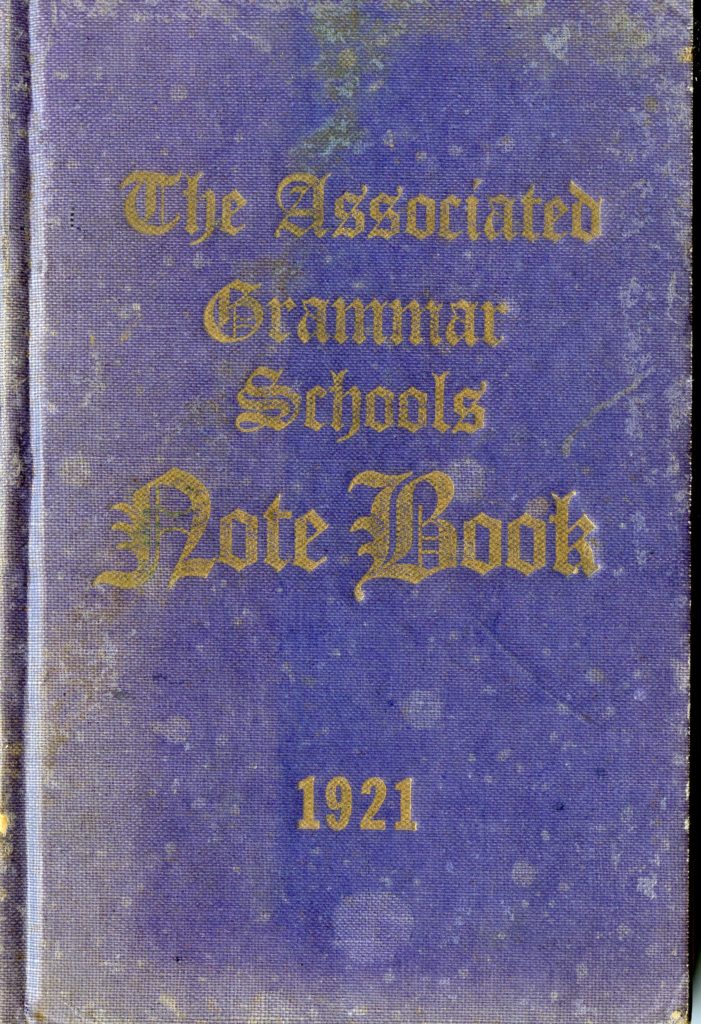 The Note Book provided details on each AGSV School such as Headmaster, Foundation Date, Motto and Crest, Hatband and Cap colours, and name of School Magazine. Space was provided to write timetables for classes, exams and homework. Past premierships and annual sporting fixtures were listed with space to write new results. Often students jotted comments about their day in the calendar pages such as, "Went to communion at Church of England" or "House Swimming Sports today, Davies last". 
A detailed Index listed miscellaneous topics such as Instructions for Cadet Drill, Rates of Postage for letters and parcels (Australia and Overseas) and information on the Rhodes Scholarship exam and entry to the Royal Military College or Naval College. 
Note Books from the 1920s-1940s included advertisements from commercial companies such as uniform suppliers Buckley and Nunn Ltd or The Mutual Store, sporting equipment for sale from Addison Bros, Degraves Street, Melbourne, Studio photographers such as The Vandyck Studio, Melbourne and even the new imperial JAP Motor Cycle, 2 speed model costing £110 ponds from Claude S Wood, Motor Cycle Specialist, Queen St Melbourne. From the late 1960s, individual schools printed their own diaries and tailored the information to suit school needs. 
Did you keep a diary or journal of your school years? If you would like to share your memories or any reflections or have memorabilia for donation please contact Judith Gibson on [email protected].