Our 2018/19 Lawn Bowls season concluded with the annual APS Past Students Bowls Tournament at the Glen Waverley Bowls Club on Sunday 31 March.
Prior to this tournament, we had enjoyed regular competitive matches (one a month) from October through to March. At least a dozen Grammarians represented us in each of these matches, the CGA team showing good form and recording a number of wins. Our opposition included teams from Old Scotch, Old Melburnians, Old Wesley, MCC and the Melbourne Bowling Club. We were pleased to welcome five new bowlers to our ranks this season (Jan Geyer, Ted Geyer, Dean Harding, Ken Dowling and Daryl Moran), who all add strength to our team.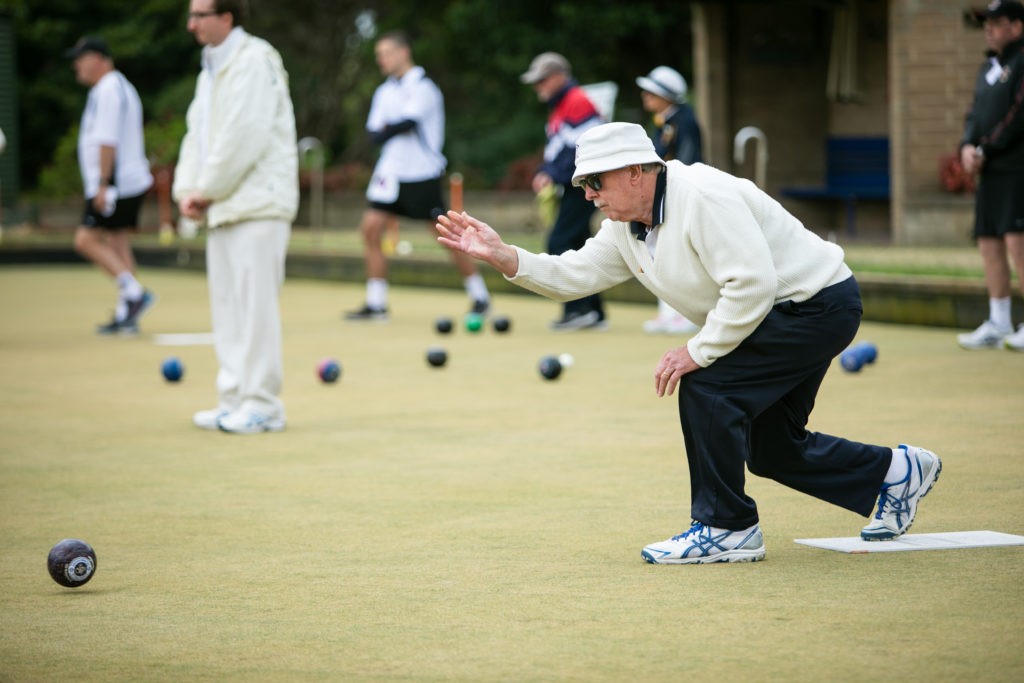 Eight of the APS schools entered teams of 16 bowlers in the APS tournament. Our team started magnificently with each of our four rinks winning their first-round games. We ran into some tough opposition in the second round and could not quite retain our position at the top of the standings. Soon after the third and final round of games commenced, the rain that had started soon after lunch became heavier and it was decided to abandon play for the remainder of the day. Based on the results of the games played in the first two rounds, St Kevin's Old Collegians were the winners, Old Haileyburians were second and we finished in a very creditable third position. The trophies for the best Caulfield rink on the day were awarded to Graeme Lamb (skip), Annie Kendall, Val Squires and Kevin Allen. Their names will also be engraved on the CGA Perpetual Shield.
I would like to thank all bowlers for their cooperation throughout the season and Tony Bagnall, in particular, for the help he provided in the selection and organisation of teams.
We are always looking for new bowlers to join us. Male or female bowlers who are past students or are the parents or grandparents of past and present students, would be most welcome. Please contact the CGA Office if you are interested in participating. Letters will be sent out to all bowlers in August advising fixtured games for the coming season.
Phil Crabtree