The Caulfield Grammarians' Association (CGA) is offering the Classes of 2020 and 2019 free career coaching. The four group coaching sessions will be held online (from 6.30pm-8.00pm) and be presented by CGA Career Expert, Leah Lambart.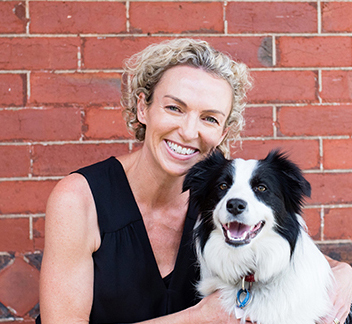 Leah is a Career & Interview Coach, Founder of Melbourne-based career coaching business, Relaunch Me and host of the Relaunch Your Career podcast. In 2014, Leah set up Relaunch Me to help others find their 'best fit' careers; work that suits their personality type, utilises their natural strengths and is aligned to their interests and values. Leah and the Relaunch Me team now work with recent school leavers, students, job seekers, career changers, return-to-work parents and individuals who have experienced redundancy, to help them identify and obtain more fulfilling and meaningful work.
The four sessions are as follows:
Tuesday 30 March – Increasing your employability after study
Career options after university – graduate programs vs entry-level roles
Benefits of a Graduate Program
What Talent Acquisition Managers are looking for in a potential graduate
How to build the skills and gain the experience that will help you stand out
Wednesday 19 May – What your resume should look like in 2021 
Purpose of a resume
What to include / not include
Recommended structure
Keyword optimisation to 'beat the bot'
The importance of tailoring your resume
Wednesday 4 August – LinkedIn for job search, networking and building a personal brand
Why you need a LinkedIn Profile
Importance of a complete and keyword optimised profile
How you can use LinkedIn for research
How you can use LinkedIn to build your professional network
How you can build a personal brand
Wednesday 20 October – Preparing for a formal job interview
Different types of interviews
How to prepare for a behavioural interview
Typical behavioural interview questions and how to respond
Common interview mistakes
Don't miss out on this wonderful opportunity, sessions will book out quickly! 
Please confirm your attendance to one or more of the sessions by contacting [email protected] by 5pm Friday 19 March 2021.
These coaching sessions form part of our brand-new Young Alumni Ambassadors Program (YAAP) that we hope you will be a part of.