It was wonderful to see one of our biggest ever groups at the Class of 2009 10-Year Reunion on Friday 31 May at the Cripps Centre. Over 140 guests attended include past Principal Stephen Newton and past staff member David Conly.
Past students enjoyed an extensive archives display by School Archivist Judith Gibson, and heard from Jim Alexiades Head of Caulfield Campus who gave an update on changes within the School.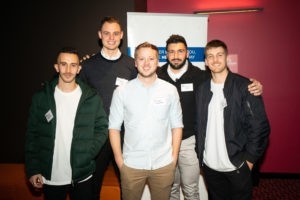 Thank you to all who attended and we look forward to seeing the Class of 2009 at another reunion in the future.