The CGA would like to congratulation all of our 2018 Affiliate Service Award Winners. These awards recognise significant, voluntary and consistent service throughout the year/season. Without the outstanding commitment of these dedicated individuals our Affiliate Clubs wouldn't be as successful as they are. 
Roger Creed (Grammarian Singers)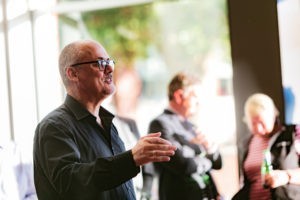 Roger has given dedicated and passionate service to the Grammarian Singers as its musical direction since its inception in 2017.
This has included innumerable hours of planning, research and preparation outside of rehearsal time; teaching, motivation and guidance of the singers; advice and input to the musical and strategic direction of the choir.
Roger is the only member of the Grammarian Singers to have attended one hundred percent of rehearsals, events and meetings.
Shayna Hingmann (Netball)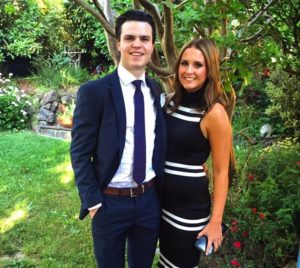 Although the Netball Club is still affiliated with the Football Club, it now has its own committee and Shayna has taken on the important role of being its first president.
In addition to playing herself, Shayna has played a significant role in the organisation of the Club and its four teams.
She has also take on the role of providing information to the CGA on club activities for publication in Labora and the CGA e-newsletter.
Blaze Puksand (Big Band)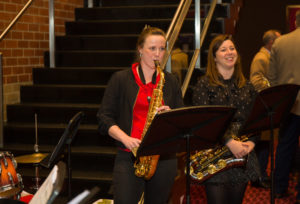 Blaze has acted as the Chief contact between the Big Band and the CGA throughout 2018.
She organised, and was a member of, the Jazz Combo that played at the Class of 1979 40-Year Reunion Dinner in July.
She organised the Caulfield Campus student musicians who performed at both the Marsden and Archer Chapter luncheons in October.
She helped organise other Band performances, including at the YJ Open Day and Class Reunions.
Tony Bagnall (Lawn Bowls)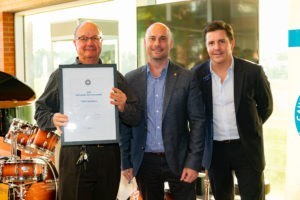 Tony has been a great member of the Club for many years and he is always willing to take on any task when required.
He has provided lawn bowls organizer Phil Crabtree with great support during the past season, which has made Phil's job much easier.
In particular, Tony did a fantastic job as MC at this year's APS Past Students' Bowls Tournament, when Caulfield was the host school.
Neil Slonim (Football)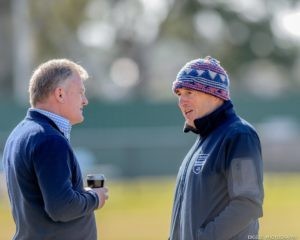 Neil has been involved with CGFC for a number of years, as a Committee member and an occasional Tribunal Advocate.
It is, however, his passion around the introduction of the women's program at the Football Club that warrants recognition in 2018.
Three years ago, Neil sought to establish a CGFC women's team. Numbers were insufficient to get a team on the ground in 2016 but after a successful pre-season in 2017, a women's team was launched and it soon found itself in the Premier Division of the VAFA women's competition — an outstanding achievement.
In 2018 a second women's team was introduced with CGFC teams playing the both the Women's Premier Division and Premier Reserves Division. There were more than 60 registered female players at the Club this year and the reserves team reached the finals.
Neil's energy, can do attitude, and personal style has been instrumental in the success of this important initiative at the Club.
Robert Grigg (Football)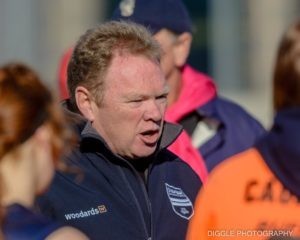 Rob's daughter Celia is playing with CGFCW and Rob has taken on the team manager role for both women's teams. He attends all matches, organises match day officials, training nights, including early pre-training sessions for those girls wanting to improve their skills, and he is passionate about the development of women's football.
Rob's son Lucas played with the Under 19s before he sadly lost his battle with cancer hence the Under 19 Most Courageous Award is named in honour of Lucas. Rob is actively involved in raising money and awareness in the research for cancer treatment which includes the Variety Bash and the Peter Mac Conquer Cancer Walk Ride and Run.
Norman Feldman (Rowing)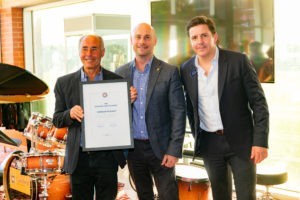 Norman joined the Rowing Club over three years ago, with his son (past student Toby) as a father/son sporting activity. Unfortunately, injury meant that Toby could not continue, but Norman discovered his passion for rowing.
In his short time with the club, Norman: 1) Joined the committee; 2) Undertook, at his own cost, cox accreditation to enable him to cox and coach less experienced rowers; 3) Organised training sessions for rowers new to competition; and 4) Organised the logistics for the club's attendance at this year's Head of the Goulburn regatta.
Norman was awarded the 2017 "Spirit of Caulfield" club award for the member who actively demonstrates the attributes of collegiality, sports-person-ship, fairness and inclusiveness. He also actively contributes to hosting social rowing and participating in fund raising activities.
Bruce Waxman (Rowing)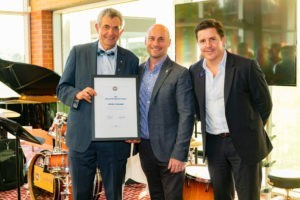 Sometimes there are Club members who simply embody the spirit of a Club — Bruce Waxman is one such member.
Bruce is past student of the School who rowed in the first eight in the late1960s. He is now an eminent Melbourne surgeon, who returned to rowing more than five years ago.
There were many reasons for Bruce's return to rowing, but two of the important ones were his desire to continue his connection with CGS and its rowing program, and his passion for lifelong health activity.
Since then Bruce has been an active supporter of Club rowing activities and fund-raising activities. He has a connection with the Royal Flying Doctor Service and was instrumental in connecting the Rowing Club with its annual 80 km rowathon in Mildura. This year, during the RFDS Rowathon, he provided much needed support when a crew car hit a kangaroo on the way to the race start line. Later in the day, after already rowing 25 km, Bruce volunteered to row an additional 20 km when a crew member pulled out due to injury. He never complained once of tiredness or pain.
Bruce rows in regattas, supports social rowing, and is available for quick consultations on colorectal complaints. He really is a living legend.
 Nisarg Pancholi (Cricket)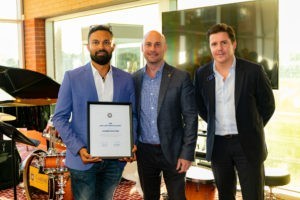 Nis joined the cricket club in 2010. He is a steady medium pace bowler with an unorthodox bowling action, and an even more unorthodox middle order batsman. He has, however, been highly effective in both departments.
In the last two years he has taken on the role as captain of the club's three teams, this season leading the side entered in the Cricket Southern Bayside competition.
He has done an excellent job leading the team, including all the administration that goes toward getting the side on the field each week.
Whilst not a Grammarian, Nis is a terrific exponent of Caulfield's values and plays a significant role in ensuring the club's continued viability. His father and young son are part of the club, and it is clear that cricket is a major element the life and Nis and his family.
Grant Poulter (Cricket)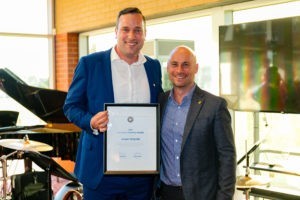 Grant has been President of the Caulfield Grammarians'/NCG Cricket Club since its re-establishment in 2007.
Since then the Club has grown to three teams over two associations, with the MCC Club XI side returning to Division 1 in 2017/18 after five seasons in Division 2.
Grant manages relationships with all key stakeholders for the Club, including representation on the CGA committee.
He also manages the relationship with CGS Cricket and the organisation of the annual Gerry Gerrand Trophy match between CGA and school first eleven.
In summary, he is at the forefront of the Club's community engagement.